Ferrari 812 GTS Interior Highlights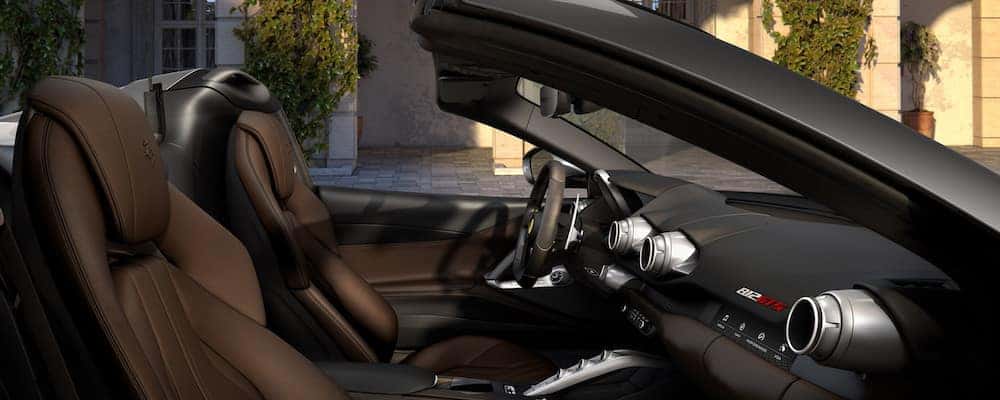 A convertible version of the 812 Superfast, the Ferrari 812 GTS interior is a well-appointed masterpiece that lets you enjoy the wind in your hair while cruising in a supercar with a top speed of 211 mph. Both are powered by the same naturally aspirated front-engined V-12 engine, and both offer a driving experience unlike any other automaker's vehicles. But Ferrari has ensured that you can enjoy the comfort and convenience of modern technology while you're tearing up the track.
Design

The most obvious element of the Ferrari 812 GTS is the ability to enjoy the air above you — with a retractable hardtop that can be lowered in just 14 seconds, being inside the 812 GTS is significantly different from the Ferrari 812 Superfast interior. The biggest difference is this: when you're inside the 812 GTS with the top down, you can hear the incredible roar of the V12 engine much more clearly than in the Superfast. With sound being one of the big draws of any Prancing Horse, purists will find a lot to like when they're inside the GTS. And from a practical perspective, the retractable hardtop doesn't affect cargo or passenger room.
The layout of the cabin is nearly identical to that of the 812 Superfast — which is to say that everything is within reach to maximize your driving capabilities, both in terms of vision and in terms of your ability to operate all aspects of the vehicle.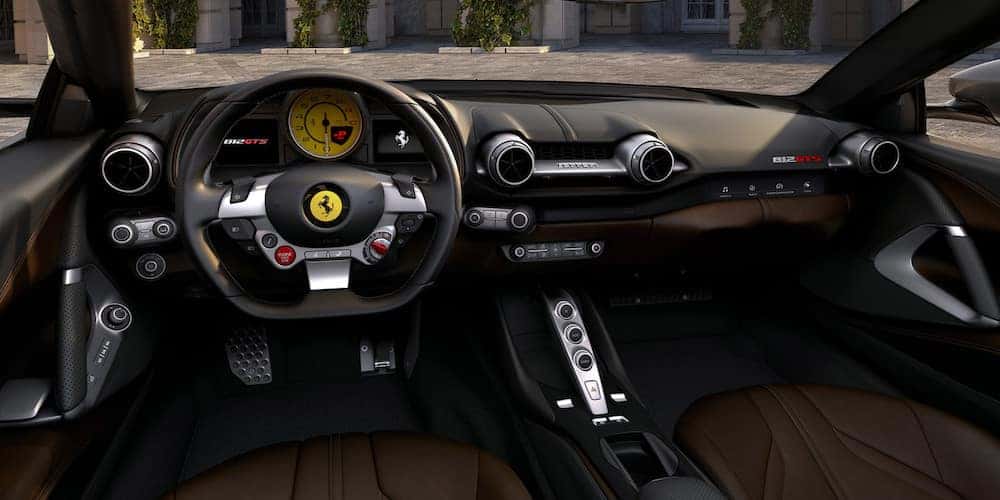 Technology and Amenities
While the 812 GTS is a pure driving machine, its interior appointments show Ferrari's care for the comfort and convenience of drivers. While it's a beautiful interior with colored stitching that matches the contrasting colors on the car's dashboard along with other stylistic touches, there's plenty of technology in the GTS to enhance your drive. In addition to an upgraded instrument cluster, the car features Apple CarPlay, putting the full multimedia experience of your iPhone at your fingertips as you enjoy the thrill of your Ferrari on the open road.
Experience the Inside of the Ferrari 812 GTS With Continental AutoSports Ferrari
The Ferrari 812 GTS interior not only enables you to make the most of the incredible power under the hood, but it also offers incredible comfort and technology. Interested in buying one of your own? From Indianapolis to Milwaukee and the rest of the United States, we can help you acquire the Ferrari of your dreams. Contact Continental AutoSports Ferrari to start the process.