When Will There Be an All-Electric Ferrari?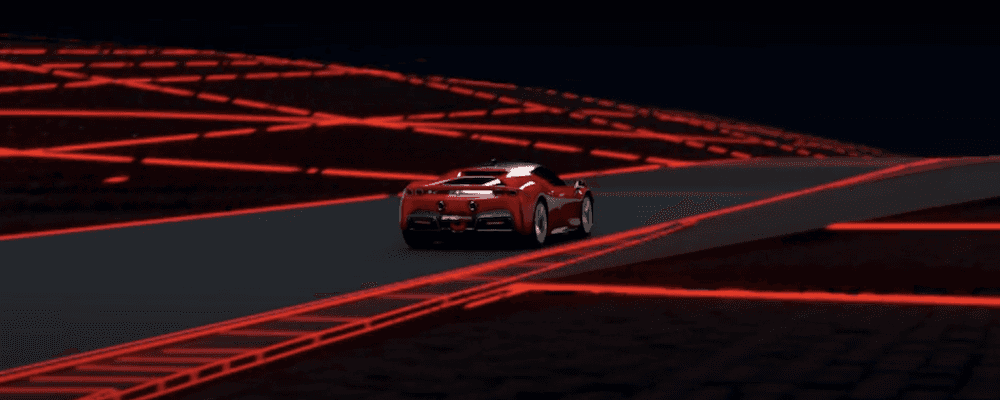 At a press conference in June of 2022, Ferrari announced that they will build their first all-electric supercar by 2025! The first electric Ferrari is an important part of the brand's plans for this decade, which include a complete overhaul of the current lineup. We've laid out more details in the Ferrari EV timeline below, but for now, just keep in mind that by 2030, up to 40% of Ferrari models sold will be 100%-electric vehicles. By the same year, up to 80% of Ferrari models sold will feature some form of electrification.
Ferrari EV Timeline: Up to 2030
Ferrari has planned to introduce fifteen models over the next four years—and this remarkable undertaking will transform the Ferrari nameplate forever. Whether you're planning a purchase or you just want to know where the Prancing Horse is headed, you can keep these notes in mind:
2014–2016: Ferrari builds the record-setting LaFerrari, a hybrid supercar with a top speed of 218 mph.
2019: The plug-in hybrid Ferrari SF90 Stradale debuts to even more fanfare.
2020: Ferrari files a number of patents related to an electric vehicle with four motors and two seats.
2022: A representative of Morgan Stanley shares that Ferrari is his favorite EV stock. At the time, he expects that up to 30% of Ferrari sales will come from EVs by 2030.
2022: Ferrari goes even further when they announce their plans for the rest of the decade—suggesting that they'll do even better than Morgan Stanley's Adam Jonas had estimated.
2023: The Ferrari Purosangue SUV will be released. Although it may not have a hybrid powertrain at launch, it's expected to gain one in the not-so-distant future.
2025: The first all-electric Ferrari will make its debut. Ferrari is currently in the process of creating a new "e-building" for their factory in Marinello, where handcrafted production will take center stage.
2026: From 2022 to 2026, Ferrari will introduce fifteen new models to its lineup—many of which will be fully or partially electric. Electrified vehicles will make up 60% of the brand's portfolio by the end of the final year.
2030: Ferrari predicts that 40% of its sales will come from completely electrified vehicles by 2030. Another 40% of sales will come from hybrid models—with the result that 80% of the models sold by the brand will be electrified.
Will Ferrari Still Make Internal Combustion Engines?
Chicagoland's gearheads can rest easy. The manufacturer of some of the world's purest and most engaging combustion engines doesn't have any plans to phase out gasoline completely. Although the brand will be carbon neutral by 2030, its current plan allows for up to 20% of sales to continue to come from gas-powered vehicles by the end of this decade. And unlike so many other brands that are making the switch to electric, Ferrari intends to continue developing new internal combustion engines in the years to come.
Get Ready for the Future with Continental AutoSports Ferrari
Continental AutoSports Ferrari is here to help drivers from Milwaukee to Indianapolis prepare for the next revolution in performance technology. Whether you're shopping for one of today's plug-in hybrid Ferrari models or you're considering a purchase in the near future, you can continue your research online or contact our team to speak with someone in person.
More From Continental AutoSports Ferrari
Few experiences match that of putting the Ferrari 360 in drive. The raucous hum of the V8 engine produces an enchanting roar and top speeds of over 180 miles per hour that will delicately raise the pulse of even the most experienced of drivers. Offered with your choice of Spider (convertible) or Berlinetta (coupe) bodywork, you'll be certain to turn heads and drop jaws when you take to the Indianapolis streets in your Ferrari 360. While the scorching engine and exceptional good looks of this supercar are enough to convince any discerning driver to buy, the Ferrari 360 interior keeps…

The unveiling of Ferrari Purosangue brings plenty of reasons to celebrate. After all, it isn't every day that Maranello unveils an all-new vehicle with a naturally-aspirated 6.5-liter V12 engine. Explore the factors that set this model apart with our comprehensive guide to the Ferrari Purosangue specs—and then stop in to experience its unmistakable roar first-hand. Preview Interior Compare to Lamborghini Urus Ferrari Purosangue Engine Although Ferrari is in the process of electrifying its lineup, it doesn't have any plans to phase out internal combustion engines completely. The Purosangue's interior design may be pushing the Italian automaker in exciting new directions,…

Ferrari's race cars and production cars have always been in intimate dialogue with one another, and the latest effort from the Prancing Horse's Competizioni GT team is a case in point. The Ferrari 296 GT3 is an incredible development in the racing segment that has always been closest to the manufacturer's heart. This Ferrari race car's design picks up where the 296 GTB leaves off—but the GT3 achieves a lower center of gravity with a unique 120-degree V6 configuration, which houses the turbochargers within the mid-rear-mounted V. The aluminum frame and braking system are likewise all-new. Although the 296…