Ferrari Challenge Series
The Ferrari Challenge Series began in 1993 and has blossomed into one of the world's most famous one-make championships with over 1,000 drivers. This is a series where the full power of Ferrari vehicles is on display — and what is most special about it is that actual Ferrari customers and enthusiasts drive these cars. It's something for fans of the prancing horse around Indianapolis and Milwaukee to admire — and aspire to. Review the latest 2023 Ferrari Challenge information and more below.
The 2023 Ferrari Challenge includes six stops in North America, making it no challenge at all for local enthusiasts to indulge in the spectacle that is multiple Prancing Horse models competing for supremacy. With four winners crowned at every bout, the excitement and anticipation seemingly boil over time and time again to satisfying results.
The 2023 Ferrari Challenge will feature our very own Anthony Davis – a prolific driver with only top-ten finishes to his name. With a victory in the 2022 North American Coppa Shell division, the 488 Challenge Evo driver will look for repeat success in this year's trial. With a host of talented motorists set to hit the track, the competition is sure to be fierce.
Locals to Continental Autosports have the opportunity to cheer for Davis and others live and in person at six locations in North America. In September, the 2023 Ferrari Challenge will visit Road America, just north of Continental Autosports in Wisconsin.
Whether you're taking in the events live in Wisconsin or viewing the Finali Mondiali from the comfort of your own home, the 2023 Ferrari Challenge is set to deliver unmitigated entertainment for enthusiasts and a shot at glory for those taking the wheel.
---
What to Expect From Ferrari Challenge Races
The Ferrari Challenge Series spans three continents, with races in North America, Europe, and the Asia-Pacific region. The latter is the latest edition to the series, and was added in 2011.Ferrari Challenge races are known for their hard-fought nature and frequent head-to-head duels. Both drivers and viewers get to experience the full glory of the track, and the raw performance of Ferrari's distinct supercars.
The North America Series, European Series, and Asia-Pacific Series are each divided into four categories:
Tofeo Pirelli
Trofeo Pirelli Am
Coppa Shell
Coppa Shell Am
Drivers are divided into each series based on the driving ability and experience. Every race yields four winners, and the Fédération Internationale de l'Automobile (FIA) endorses the championships of each region's racing series.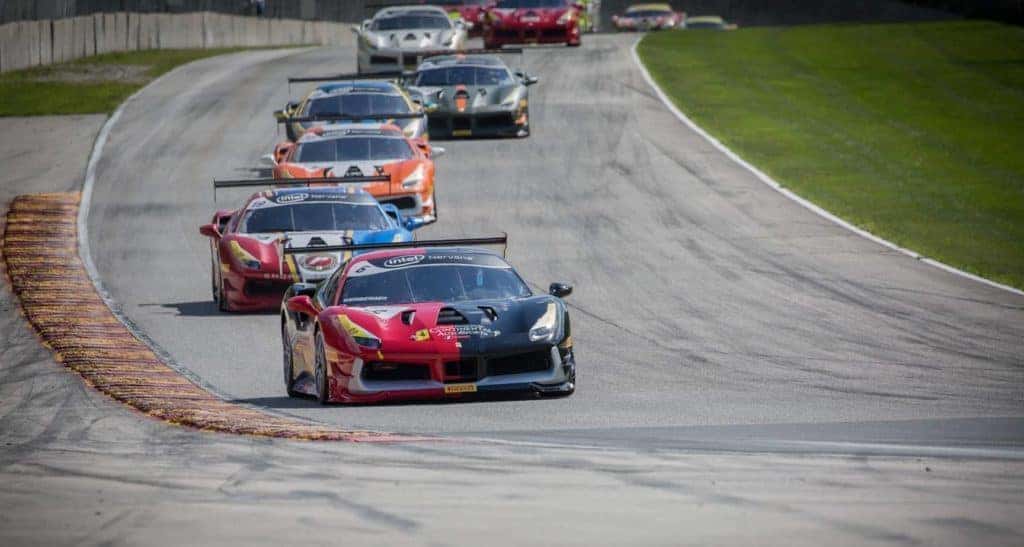 ---
Learn More About the Ferrari Challenge Series Today
Whether you're looking to watch the Ferrari Challenge series races or aspire to join them one day, you can learn more at Continental AutoSports Ferrari. You'll find us near Chicago, but our love for prancing pony knows no bounds, and you can reach out to us online at any time.
---
2022 Ferrari Challenge Series
2-6 March
Circuit of the Americas

Texas
Round 1
6-10 April
Daytona International Speedway
Florida
Round 2
18-22 May
Watkins Glen International
New York
Round 3
16-19 June
Circuit-Gilles-Villeneuve/ F1 Grand Prix 

Montreal
Round 4
13-17 July
Indianapolis Motor Speedway
Indiana
Round 5
7-10 September
Sonoma Raceway 

California
Round 6
26-31 October
Autodromo Enzo and Dino Ferrari
Imola, Italy
Finali Mondiali

---
2021 Ferrari Challenge Series