Indianapolis Motor Speedway


Located in Speedway, IN, Indianapolis Motor Speedway plays host to some of the biggest events in auto racing, including the Indianapolis 500, Brickyard 400, and some races in the Ferrari Challenge Series. With a seating capacity of 257,325, this storied racetrack provides a stage befitting racing royalty, and with a history stretching back to 1909, it's hosted its share of historical moments in the sport — and who knows? Perhaps history will be made once again when Prancing Horse supercars hit the track for the Indianapolis Motor Speedway races of the Ferrari Challenge Series.
---
2019 Ferrari Challenge
Indianapolis Motor Speedway will host part of the 2019 Ferrari Challenge on July 26, 27, and 28. As part 5 of the storied racing series that spans the globe, this prestigious event will be available in the Midwest this year! With the next rounds being hosted at Homestead-Miami Speedway in Florida and the final round taking place in Mugello, Italy, time is running out to experience the thrills of this year's event!
The Ferrari Challenge is the world's most famous one-make championship with over 1,000 drivers. The competitive nature of each race is ensured by the division of participants into a given series based on their ability and experience. The event is an exceptional opportunity to see drivers new and old push some of the world's finest supercars to the limit in the natural habitat of the Prancing Horse: the track.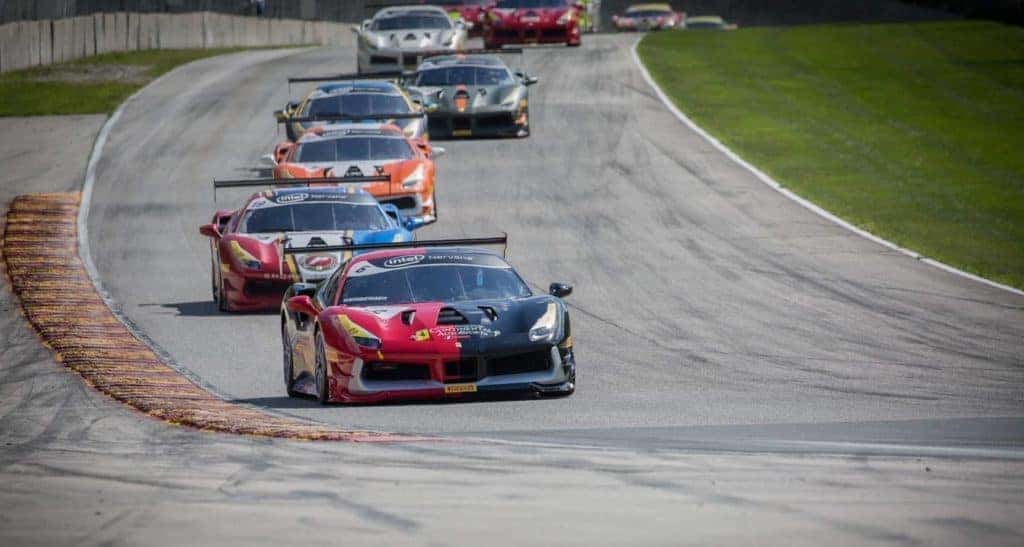 ---
Continental AutoSports's Participation
As Continental AutoSports's home racetrack, Continental AutoSports will have a presence at the 2019 Ferrari Challenge race. In fact, Continental AutoSports Dealer Principal, Joel Weinberger, will be racing in the event! We'd love to have your support. Visit https://fnaevents.ferrari.com/event/indy19# for more information on how to purchase tickets.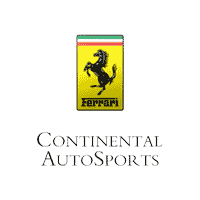 ---
Learn More With Continental AutoSports
Whether you're looking to buy a Ferrari of your own or you'd like to see what others can do with a Prancing Horse in Indianapolis, you can learn more by reaching out to Continental AutoSports.
---
More From Continental AutoSports
Similar to thel limited-edition LaFerrari, the SF90 is among the most impressive hypercars in the world, a gas-electric marvel with a twin-turbocharged V8 delivering 986 hp — but this stunning Prancing Horse is about much more than just its incredible engine and standout specs. Its interior is built not only to maximize driver visibility and convenience, but it's also designed with comfort and convenience in mind. View Ferrari Inventory Contact Us Design The designers of the Ferrari SF90 Stradale's interior took a futuristic approach to the cockpit, creating a wraparound interface for the driver in which all instruments are both…

During the Ferrari Roma's debut, interior details were easy to overlook — after all, it's an incredible looking car, emphasizing elegance and aerodynamic efficiency, and its specifications show that it offers the world-class performance expected of every Prancing Horse. In true Ferrari fashion, the Roma's interior is also a work of art, as much a celebration of Ferrari's aesthetic as a monument to functionality for both driver and passenger. View Ferrari Inventory Contact Us Design Designed by Flavio Manzoni and the Ferrari Centro Stile to pay tribute to the Ferrari Grand Tourers of the past, the new Roma's interior showcases…

A convertible version of the 812 Superfast, the Ferrari 812 GTS interior is a well-appointed masterpiece that lets you enjoy the wind in your hair while cruising in a supercar with a top speed of 211 mph. Both are powered by the same naturally aspirated front-engined V-12 engine, and both offer a driving experience unlike any other automaker's vehicles. But Ferrari has ensured that you can enjoy the comfort and convenience of modern technology while you're tearing up the track. View Ferrari Inventory Contact Us Design The most obvious element of the Ferrari 812 GTS is the ability to enjoy…