Ferrari 812 Superfast vs. Ferrari 812 GTS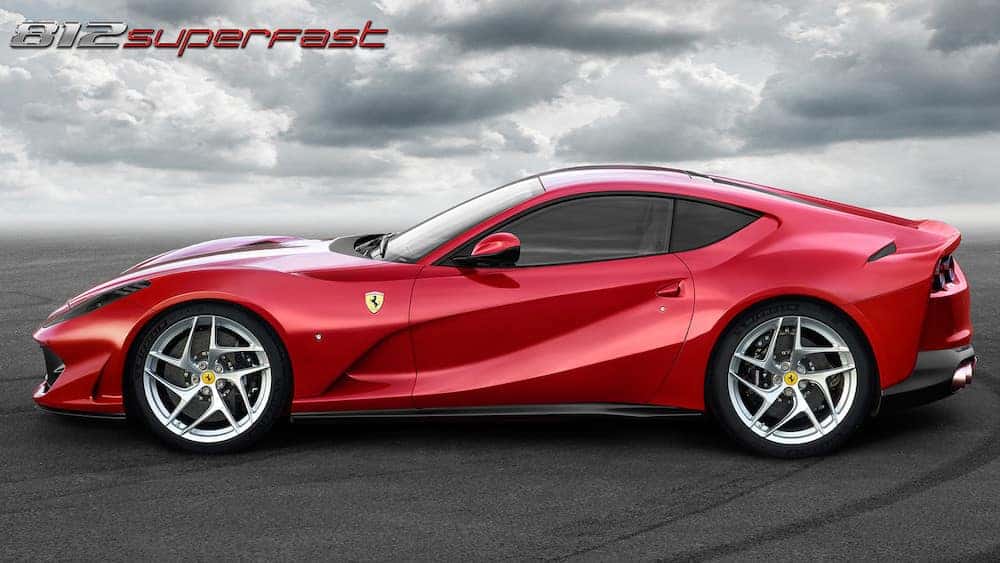 Ferrari 812 Superfast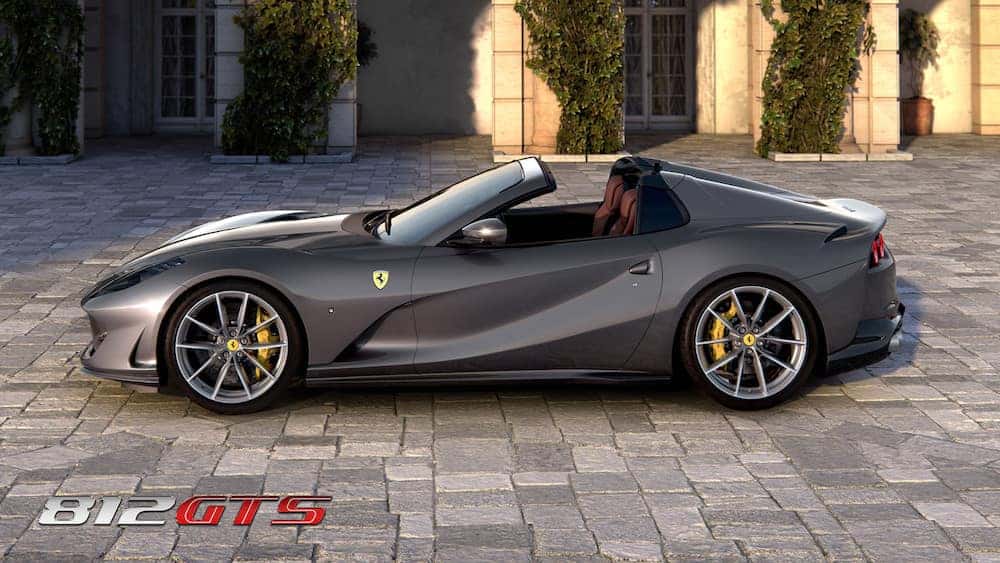 Ferrari 812 GTS
The Ferrari 812 Superfast has taken the automotive world by storm since its release, hailed as a groundbreaking supercar the pushes the limits of performance and design. The 812 GTS shares much of the same DNA as the Superfast — but it comes with a droptop! When comparing the Ferrari 812 Superfast vs. GTS, the retractable hardtop is the most obvious difference, but there's more to it than that.
---
Design
Aside from the physical differences of a coupe vs. a convertible, perhaps the most exciting thing about the GTS to Prancing Horse enthusiasts will be aural. With the top down, you can hear the throaty roar of the V12 engine in all its glory as it propels you down the track, or even just on the highways between Chicago and Indianapolis.
Additionally, while the front ends of both vehicles are nearly identical, there are significant differences in how the rear of each looks. Perhaps the most obvious point of divergence is the buttresses on the GTS, which offer a contrast to the long, sloping rear of the Superfast. The 812 GTS also boasts a redesigned rear diffuser, a necessary addition to compensate for the lost downforce from eliminating the rear wheel arch bypass duct.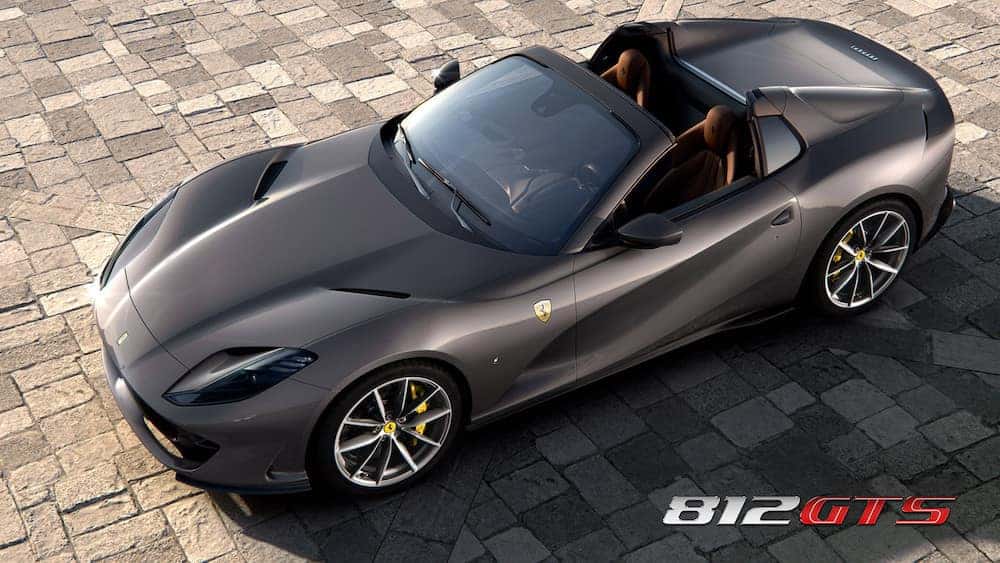 ---
Powertrain and Performance
Engine: Naturally Aspirated 6.5L V12
Horsepower: 799 hp @ 8,500 rpm
Torque: 529 lb-ft @ 7,000 rpm
Transmission: Seven-speed dual-clutch
Top Speed: 211 mph
812 Superfast Acceleration: 0 – 62 mph in 2.9 seconds
812 GTS Acceleration: 0 – 62 mph in 3 seconds
Any Ferrari 812, convertible or not, comes equipped with the same engine, and both are able to reach a top speed of 211 mph. While the GTS's transmission has shorter throw rations that that of the Superfast, the only noticeable cost of the drop-top is that the 812 GTS takes a tenth of a second longer to reach 62 mph from a standstill — but if you want the singular experience of the wind in your hair while driving a Ferrari, it's a small price to pay. Have we mentioned that the hardtop can be retracted or deployed in only 14 seconds at speeds of up to 28 mph?
---
Inquire about Buying a Ferrari 812 Superfast or GTS With Continental AutoSports Ferrari
Whether you want a Ferrari 812 Superfast convertible or if you're drawn to the class coupe design, there are no bad choices when comparing these two supercars. Interested in buying your own Ferrari? Contact Continental AutoSports Ferrari — we're located in the Chicago area, but we proudly serve enthusiasts throughout the United States!
---
More From Continental AutoSports Ferrari
What is the Ferrari KC23? Well, it's nothing more than the newest installment to the highly spectacular Ferrari lineup. Any true Ferrari follower would instantly recognize the seamless blend of Ferrari's Vision Gran Turismo concept and its Le Mans winning 499P that come together to make this vehicle. If you're a lover of all things bespoke, this may just be the car for you and your Hinsdale and Milwaukee drives! Browse More Ferrari InformationContact Us Ferrari KC23: Notable Features and Highlights While there's not much that we can tell you about the Ferrari KC23 engine specs and…

Only one thing is more thrilling than joining a race and experiencing the excitement of competing out on the track, winning. Second is great, but a manufacturer like Ferrari isn't satisfied until they're on the top step of the podium. Curious to know more about what happened at the race? Take a look below and we'll fill you in on all the hot details. New Ferrari ModelsContact Us Scuderia Ferrari For the Win Even though it's not number one, the Ferrari drivers should be filled with nothing but pride for their thrilling performance at the 6 Hours of…

Something can be considered good, great even, but at Ferrari, we don't strive to settle for great. We're always working to improve our vehicles and reach new peaks of never before seen technology and unmatched performance. And that's all come together in the very first road-legal XX car: the 2025 Ferrari SF90 XX Stradale. Which, luckily for Hinsdale drivers, is also available in the SF90 XX Spider version as well. Browsw New Ferrari Models Contact Us Not One But Two: SF90 XX Stradale and SF90 XX Spider There is not an inch of this vehicle, in either model, that doesn't…