Ferrari 812 Superfast and Ferrari F12berlinetta Comparison
Ferrari 812 Superfast
Ferrari F12berlinetta
To make a Ferrari F12 vs. 812 Superfast comparison os to consider two titans of the Prancing Horse lineup. Both are closely related front-engine cars — the 812 Superfast replaced the F12berlinetta in the Ferrari lineup in 2018 — and both offer blistering speed and a joyful driving experience, but there are notable differences between the two models.
---
Performance and Powertrain
Any comparison of the Ferrari F12berlinetta vs. 812 Superfast will note that the Superfast's powertrain is largely an evolution of the F12's. Not only has the engine's displacement been increased, but it's horsepower (800 hp vs. 731 hp) and torque (529 lb-ft vs. 508 lb-ft) outputs have also risen. With a new adaptive transmission and a new electric power steering system, the 812 Superfast offers an incredible driving experience all its own.
In terms of raw performance, both supercars leap from a standstill to 62 mph in a mere 2.9 seconds and both can reach speeds of 211 mph. You'll notice a difference on the track, however: the 812 Superfast's new technology makes this Prancing Horse easier to handle than its predecessor, making it more accessible to less-experienced drivers.
The Superfast's Electronic Power Steering system also comes with two helpful features to help you stay in control: Ferrari Peak Performance (FPP) and Ferrari Power Oversteer (FPO). FPP actively adjusts steering wheel torque to help with cornering, while FPO modulates steering torque while coming out of turns and accelerating.
---
Interior
The differences between the F12 vs. 812 Superfast become more apparent when you look inside. While very similar, the 812 Superfast's interior has been redesigned to enhance its comfort and practicality. Both driver and passenger enjoy their own systems display screens, while all nav, multimedia, and infotainment displays are positioned near the instrument cluster for easy reference.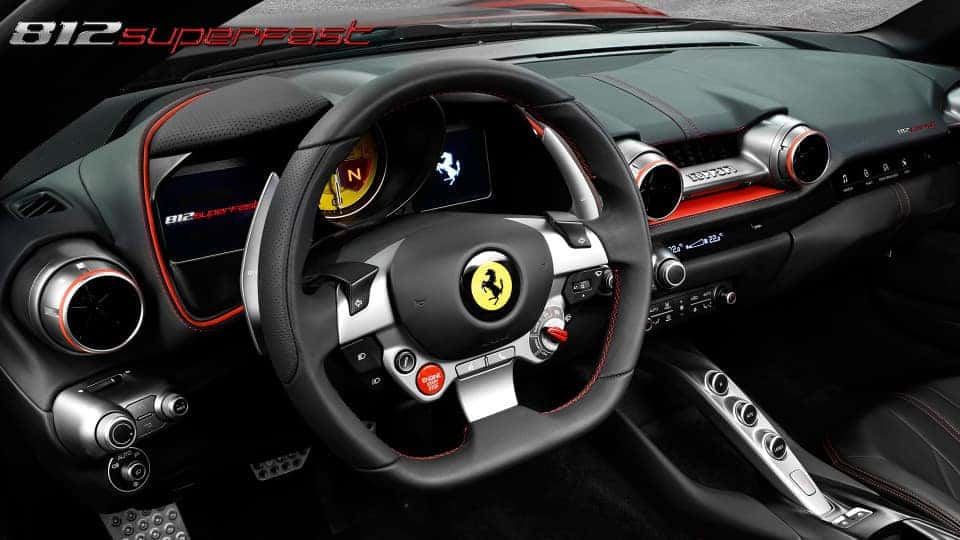 ---
Exterior and Design
The 812 Superfast is in many ways an evolution of the F12berlinetta, but there are still several design differences between the two, including:
The 812 Superfast features quad taillamps, while the berlinetta has two.
The 812 Superfast is longer, wider, and taller than the F12berlinetta.
New aerodynamic enhancements, such as a higher tail and sharper crease lines.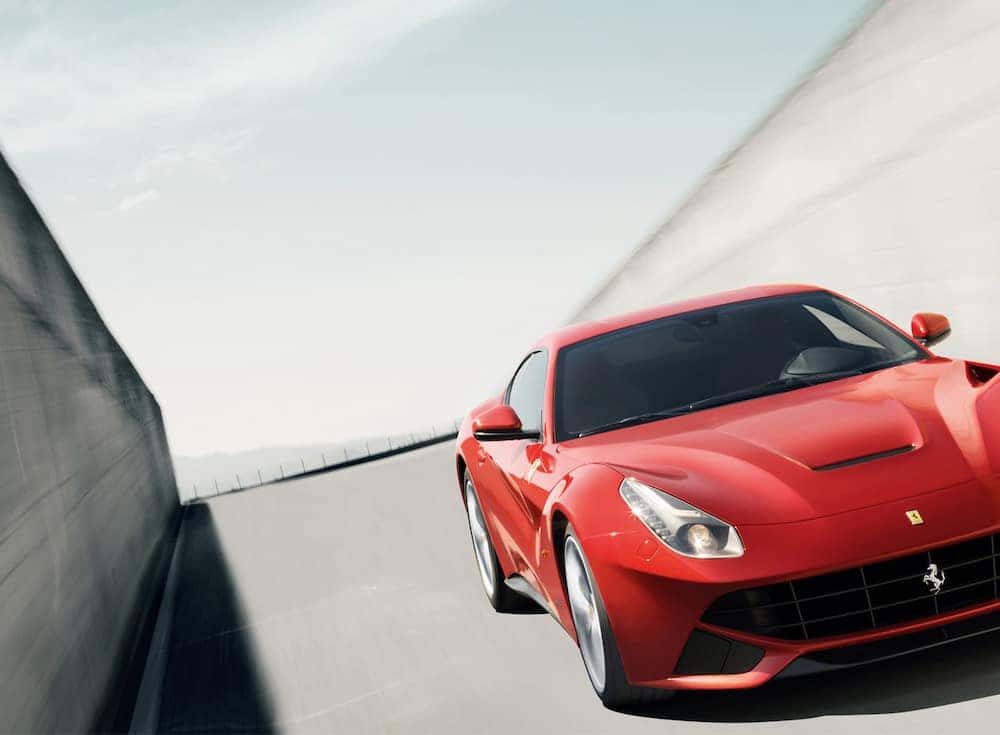 ---
Inquire About an 812 Superfast or F12berlinetta at Continental AutoSports Ferrari
Both of these V12 Ferrari sports cars are incredible performers, though the 812 Superfast benefits from added technology and increased output. Both are modern classics, and both are striking on the roads of Indianapolis or the highways between Chicago and Milwaukee — and on the track, of course! The Superfast also bests competitors like Lamborghini.
To inquire about purchasing your own 812 Superfast or F12berlinetta, contact Continental AutoSports Ferrari — we may be located in Chicagoland, but we are happy to serve drivers throughout the country.
---
More From Continental AutoSports Ferrari
Few experiences match that of putting the Ferrari 360 in drive. The raucous hum of the V8 engine produces an enchanting roar and top speeds of over 180 miles per hour that will delicately raise the pulse of even the most experienced of drivers. Offered with your choice of Spider (convertible) or Berlinetta (coupe) bodywork, you'll be certain to turn heads and drop jaws when you take to the Indianapolis streets in your Ferrari 360. While the scorching engine and exceptional good looks of this supercar are enough to convince any discerning driver to buy, the Ferrari 360 interior keeps…

The unveiling of Ferrari Purosangue brings plenty of reasons to celebrate. After all, it isn't every day that Maranello unveils an all-new vehicle with a naturally-aspirated 6.5-liter V12 engine. Explore the factors that set this model apart with our comprehensive guide to the Ferrari Purosangue specs—and then stop in to experience its unmistakable roar first-hand. Preview Interior Compare to Lamborghini Urus Ferrari Purosangue Engine Although Ferrari is in the process of electrifying its lineup, it doesn't have any plans to phase out internal combustion engines completely. The Purosangue's interior design may be pushing the Italian automaker in exciting new directions,…

Ferrari's race cars and production cars have always been in intimate dialogue with one another, and the latest effort from the Prancing Horse's Competizioni GT team is a case in point. The Ferrari 296 GT3 is an incredible development in the racing segment that has always been closest to the manufacturer's heart. This Ferrari race car's design picks up where the 296 GTB leaves off—but the GT3 achieves a lower center of gravity with a unique 120-degree V6 configuration, which houses the turbochargers within the mid-rear-mounted V. The aluminum frame and braking system are likewise all-new. Although the 296…