Ferrari Portofino M vs. Porsche 911 Turbo S
As two high-performance supercars with impressive pedigrees, comparing the Ferrari Portofino M and Porsche 911 Turbo S on the track will yield similar results. Both have top speeds near 200 mph and both can jump from 0 – 60 mph in the blink of an eye. And while the Ferrari offers a few things that Porsche doesn't, both vehicles offer comparable performance. But in a comparison where raw speed and power are comparable, you must compare these competitors on their other merits — and it turns out that it's no contest.
---
Interior Design
The Portofino M gives you world-class performance and world-class versatility. This is borne out when you compare their cargo capacities: the 911 Turbo S offers a mere 4.6 cubic feet of dedicated cargo space, while the Portofino M gives you 10.3 cubic feet, showcasing an ability to serve as an impressive daily driver in addition to being a race car that can burn up the track. Both cars seat up to four people.
It's not just about having room, though: the Portofino M just offers a little bit more when it comes to amenities. While both vehicles feature large center displays, for instance, only the Portofino M has a passenger-side display screen from which the front passenger can control the media hub, view performance data, or select a new destination for the car's navigation system. And while both vehicles offer seats designed to maximize comfort in high-performance situations, the Portofino M goes further by being available with seats that have a three-level ventilation system that continuously adapts airflow to the car's speed, outside temperature, and the retractable top's position.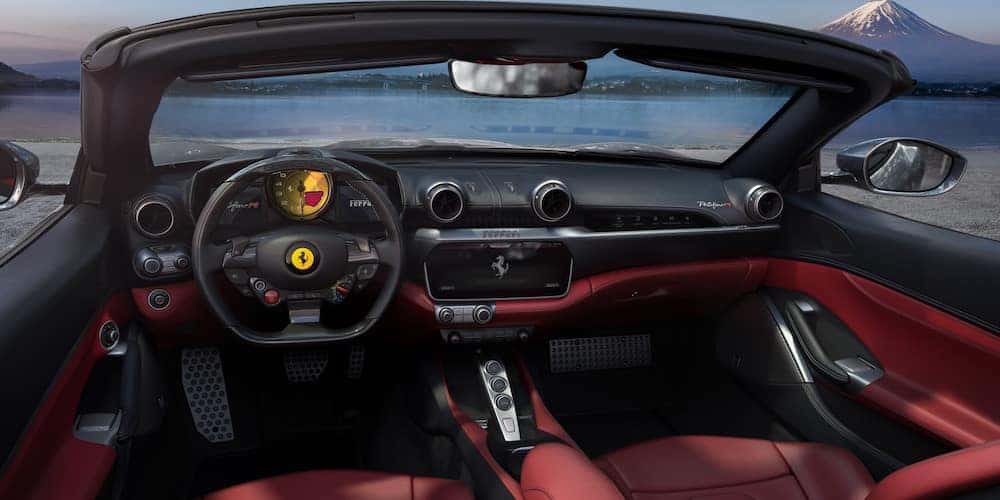 ---
Performance Features
While both cars are strong performers, Ferrari continuously puts control in your hands. For instance, much is made of the Porsche 199 Turbo S Wet Mode, which is a system that can adjust the vehicle's systems to adapt to wet driving conditions — after manually prompting the driver. In isolation, this sounds impressive, but it's not nearly as impressive as Ferrari's famous manettino dial, which offers an array of driving modes to suit any situation: Wet, Comfort, Sport, ESP-Off, and Race. Five driving modes vs. one: Ferrari offers more to work with on the road!
And while the Porsche 911 Turbo S is no slouch when it comes to aerodynamic design – with features such as a variable rear spoiler — it can't compete with the aerodynamic artistry of the Portofino M. Things like redesigned front bumpers with new air intakes, a new air vent at wheelarch height that reduces the M's drag, and a new rear diffuser enhance the M's ability to slice through the air over its predecessor as well as the competition.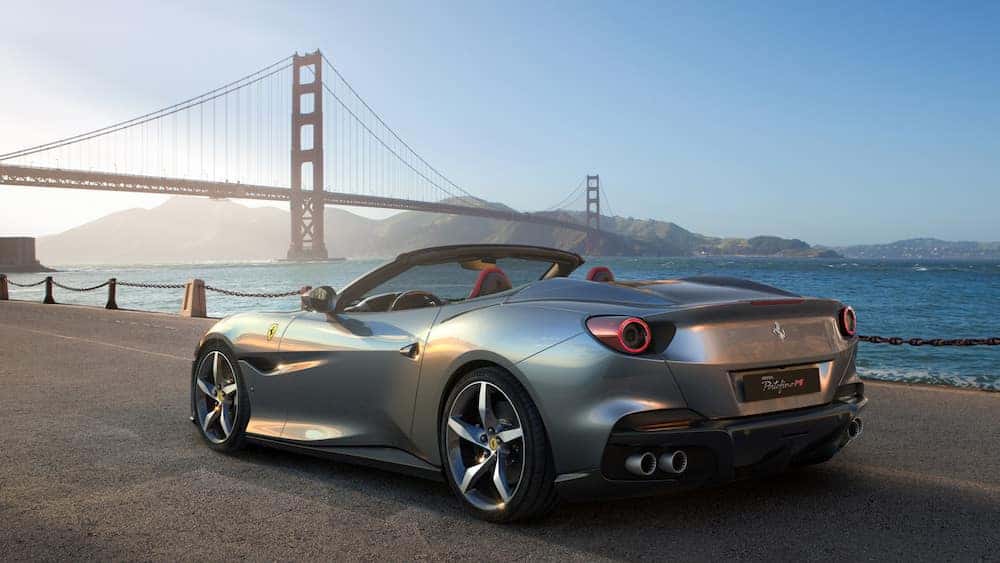 ---
Acquire Your Own Portofino M With Continental AutoSports Ferrari
Each is more than a mere sports car, but they aren't comparable in every way. The Prancing Horse simply offers more comfort, versatility, and control to go with its world-class performance. All that's left to do is explore buying a Ferrari of your own. Among enthusiasts from Indianapolis to Milwaukee and throughout the country, Continental AutoSports Ferrari has helped facilitate the purchase of new and pre-driven Ferrari vehicles from our dealership in Chicagoland. Contact us online to inquire today.
---
More From Continental AutoSports Ferrari
Few experiences match that of putting the Ferrari 360 in drive. The raucous hum of the V8 engine produces an enchanting roar and top speeds of over 180 miles per hour that will delicately raise the pulse of even the most experienced of drivers. Offered with your choice of Spider (convertible) or Berlinetta (coupe) bodywork, you'll be certain to turn heads and drop jaws when you take to the Indianapolis streets in your Ferrari 360. While the scorching engine and exceptional good looks of this supercar are enough to convince any discerning driver to buy, the Ferrari 360 interior keeps…

The unveiling of Ferrari Purosangue brings plenty of reasons to celebrate. After all, it isn't every day that Maranello unveils an all-new vehicle with a naturally-aspirated 6.5-liter V12 engine. Explore the factors that set this model apart with our comprehensive guide to the Ferrari Purosangue specs—and then stop in to experience its unmistakable roar first-hand. Preview Interior Compare to Lamborghini Urus Ferrari Purosangue Engine Although Ferrari is in the process of electrifying its lineup, it doesn't have any plans to phase out internal combustion engines completely. The Purosangue's interior design may be pushing the Italian automaker in exciting new directions,…

Ferrari's race cars and production cars have always been in intimate dialogue with one another, and the latest effort from the Prancing Horse's Competizioni GT team is a case in point. The Ferrari 296 GT3 is an incredible development in the racing segment that has always been closest to the manufacturer's heart. This Ferrari race car's design picks up where the 296 GTB leaves off—but the GT3 achieves a lower center of gravity with a unique 120-degree V6 configuration, which houses the turbochargers within the mid-rear-mounted V. The aluminum frame and braking system are likewise all-new. Although the 296…