Ferrari Portofino vs. Ferrari Portofino M
The Ferrari Portofino offers world-class performance in a sporty grand touring 2+2 package — it's no wonder it's named after one of the most beautiful towns on the Italian Riviera! Ferrari, however, decided to take an incredible vehicle and make it even better with the new Portofino M. And when you compare the Ferrari Portofino vs. Portofino M, it becomes clear that, even though the M officially stands for Modificata (Modified), it may as well stand for "More of a good thing" — and that's not just because of its resculpted front air vents and redesigned rear diffuser.
---
Powertrain Differences
Under the hood, the Portofino M gives you more than the Portofino, pushing the lines just that little bit further. While both share a top speed of 200 mph, the M offers 612 hp (an improvement over the Portofino's 591 hp), which also translates to slightly faster acceleration: the original Portofino jumps from a standstill to 62 mph in 3.5 seconds, while the M achieves that speed in 3.45 seconds. The extra horsepower comes thanks in part to a higher limit on the turbocharger's maximum revs and new cam profiles.
The improvements in the Portofino M over the Portofino are about more than a few extra horsepower, though. Not only does the M's dual-clutch automatic transmission get an additional gear, but it also features variable boost management to match torque output to the selected gear, and in turn limits maximum torque to the top two gears. This is just the latest example of Ferrari's smart engineering making the driving experience that much better.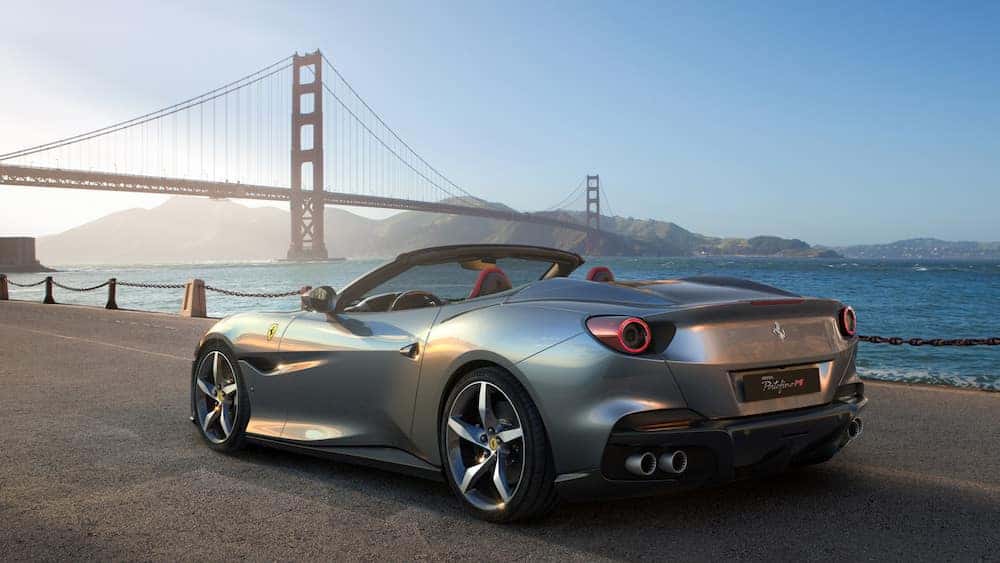 ---
Interior and Technology Differences
The Portofino M has the iconic manettino dial, which coordinates the vehicle's various systems — including the Side Slip Control System, electronic differential, and stability controls — to optimize for the selected setting. While the standard Portofino's manettino features Comfort, Sport, Wet, and ESC-Off settings, the Portofino M adds a new "Race" mode that, according to Ferrari, "maximizes driving pleasure.
The M's brake pedal has less travel than the Portofino's, which makes it easier to modulate.
The Portofino M is also newly available with heated and ventilated front seats.
Both the Portofino and Portofino M feature a 10.2-inch infotainment touchscreen display system.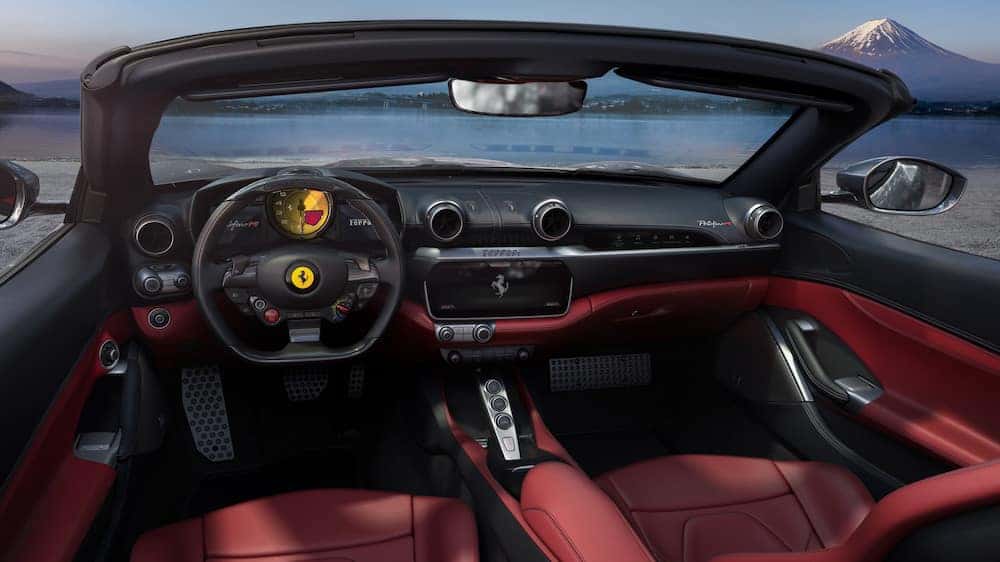 ---
Portofino or Portofino M? Decide With Continental AutoSports Ferrari
If you take the time to compare the Portofino vs. Portofino M, it rapidly becomes clear that buying either Ferrari will be a dream come true — unlike competing models. And whether you live in Milwaukee or Indianapolis, we can help, because we regularly help enthusiasts throughout the United States find the Prancing Horse of their dreams from our Ferrari dealership in the Chicago area. Contact Continental AutoSports Ferrari today to get started!
---
More From Continental AutoSports Ferrari
Few experiences match that of putting the Ferrari 360 in drive. The raucous hum of the V8 engine produces an enchanting roar and top speeds of over 180 miles per hour that will delicately raise the pulse of even the most experienced of drivers. Offered with your choice of Spider (convertible) or Berlinetta (coupe) bodywork, you'll be certain to turn heads and drop jaws when you take to the Indianapolis streets in your Ferrari 360. While the scorching engine and exceptional good looks of this supercar are enough to convince any discerning driver to buy, the Ferrari 360 interior keeps…

The unveiling of Ferrari Purosangue brings plenty of reasons to celebrate. After all, it isn't every day that Maranello unveils an all-new vehicle with a naturally-aspirated 6.5-liter V12 engine. Explore the factors that set this model apart with our comprehensive guide to the Ferrari Purosangue specs—and then stop in to experience its unmistakable roar first-hand. Preview Interior Compare to Lamborghini Urus Ferrari Purosangue Engine Although Ferrari is in the process of electrifying its lineup, it doesn't have any plans to phase out internal combustion engines completely. The Purosangue's interior design may be pushing the Italian automaker in exciting new directions,…

Ferrari's race cars and production cars have always been in intimate dialogue with one another, and the latest effort from the Prancing Horse's Competizioni GT team is a case in point. The Ferrari 296 GT3 is an incredible development in the racing segment that has always been closest to the manufacturer's heart. This Ferrari race car's design picks up where the 296 GTB leaves off—but the GT3 achieves a lower center of gravity with a unique 120-degree V6 configuration, which houses the turbochargers within the mid-rear-mounted V. The aluminum frame and braking system are likewise all-new. Although the 296…