Ferrari Roma vs. Bentley Continental GT V8
The new Ferrari Roma is a Grand Tourer designed by Flavio Manzioni and the Ferrari Centro Stile has been drawing accolades from around the world, but more common nameplates like the Bentley Continental demand comparison. Read on to review the models
---
Design
The Ferrari Roma makes a bold statement with its Dual Cockpit design, evolving on a concept that originated with classic Ferrari Grand Tourers of years past. Its symmetrical design means that driver and passenger alike get to enjoy the thrill of the open road; doubly so because vehicle functions are distributed throughout the cabin. The driver has everything they need within reach, but the passenger is similarly situated, and can view vehicle performance data on the available 8.4-inch full-color passenger touchscreen.
The Continental, on the other hand, is very different flavor of vehicle. Where the Roma is lithe and elegant, the Continental is big, angular, and brutish. Where the Roma emphasizes a combination of driving thrills and comfort, the Continental focuses on raw seating capacity at the expense of speed. It's true that the Continental is larger than the Roma, but this comes at a big cost to driving enjoyment — and what is the point of driving a vehicle if enjoyment cannot be maximized?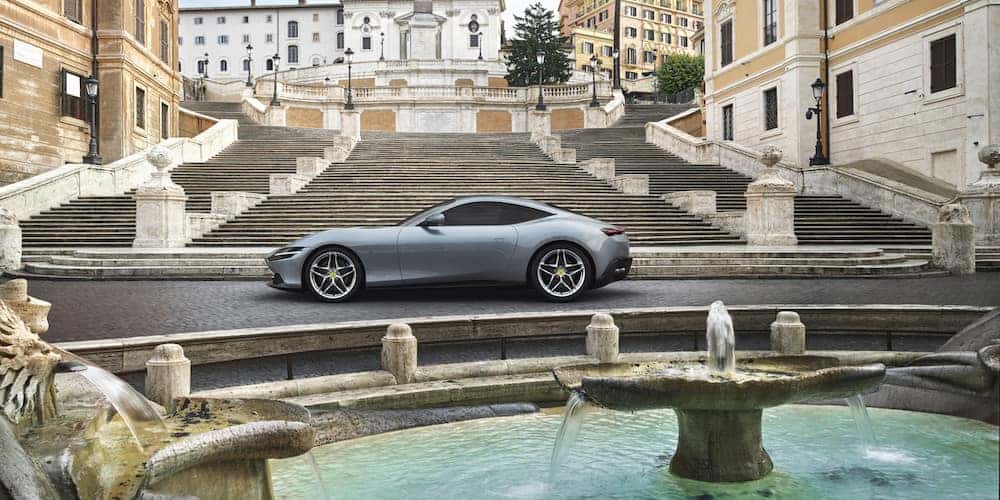 ---
Powertrain and Performance
When comparing the Roma vs. Continental, it's clear that the Roma is the smaller vehicle, but also the more elegant one. And when you get behind the wheel of both the Bentley and the Ferrari, it immediately becomes clear that the Roma does more with less. Its Turbocharged 3.9L V8 is slightly smaller than the Bentley's 4.0L V8, yet the Roma produces 611 hp while the Continental falls short with 550 hp. This has consequences in terms of performance: the Roma offers a top speed of 200 mph and the ability to sprint from 0 to 60 mph in 3.4 seconds, while the bulkier Continental has a top speed of 198 mph and a 0-to-60-mph time of 3.9 seconds.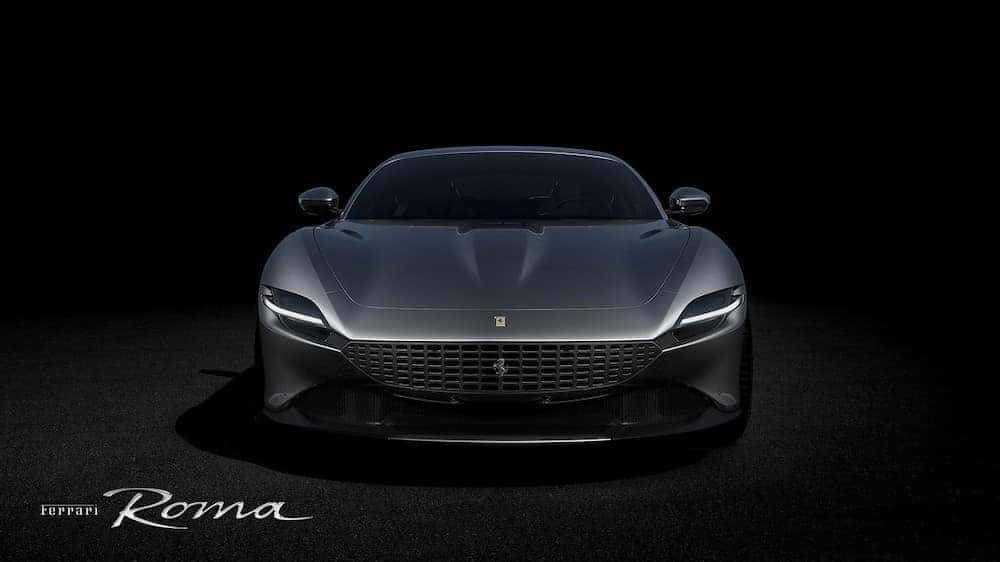 ---
Interior
Central to enjoyment of the Ferrari Roma is its Dual Cockpit design, which connects both driver and passenger to the road and the experience of driving in a way that the Continental cannot. Moreover, the Roma focuses on comfort in a way that the Continental does not, offering ventilated seats with a massage function as well as memory functionality. It's clear that, while the Roma is a performance-focused vehicle, Ferrari has not neglected comfort considerations.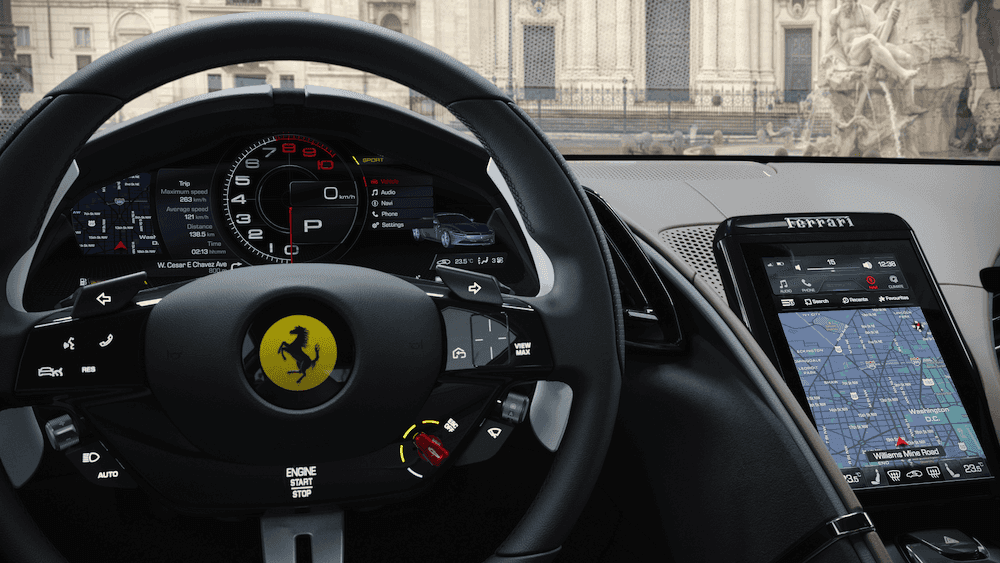 ---
Find Your Ferrari Roma With Continental AutoSports Ferrari
The Roma is a thrilling and elegant vehicle, and it only looks better when considered alongside competing vehicles like the Bentley Continental and Porsche 911. It's a head-turner on the roads of Indianapolis and Milwaukee, but it can also hold its own on the track — a common finding in any Ferrari vs. Bentley comparison. Interested in buying one of your own? Contact Continental AutoSports Ferrari to get started — we're based near Chicago, but we serve enthusiasts throughout the United States!
---
More From Continental AutoSports Ferrari
Few experiences match that of putting the Ferrari 360 in drive. The raucous hum of the V8 engine produces an enchanting roar and top speeds of over 180 miles per hour that will delicately raise the pulse of even the most experienced of drivers. Offered with your choice of Spider (convertible) or Berlinetta (coupe) bodywork, you'll be certain to turn heads and drop jaws when you take to the Indianapolis streets in your Ferrari 360. While the scorching engine and exceptional good looks of this supercar are enough to convince any discerning driver to buy, the Ferrari 360 interior keeps…

The unveiling of Ferrari Purosangue brings plenty of reasons to celebrate. After all, it isn't every day that Maranello unveils an all-new vehicle with a naturally-aspirated 6.5-liter V12 engine. Explore the factors that set this model apart with our comprehensive guide to the Ferrari Purosangue specs—and then stop in to experience its unmistakable roar first-hand. Preview Interior Compare to Lamborghini Urus Ferrari Purosangue Engine Although Ferrari is in the process of electrifying its lineup, it doesn't have any plans to phase out internal combustion engines completely. The Purosangue's interior design may be pushing the Italian automaker in exciting new directions,…

Ferrari's race cars and production cars have always been in intimate dialogue with one another, and the latest effort from the Prancing Horse's Competizioni GT team is a case in point. The Ferrari 296 GT3 is an incredible development in the racing segment that has always been closest to the manufacturer's heart. This Ferrari race car's design picks up where the 296 GTB leaves off—but the GT3 achieves a lower center of gravity with a unique 120-degree V6 configuration, which houses the turbochargers within the mid-rear-mounted V. The aluminum frame and braking system are likewise all-new. Although the 296…