Ferrari Roma vs. McLaren GT
8-Speed Dual-Clutch Automatic
The Ferrari Roma is designed to be an easy-to-drive supercar that's also a throwback to Prancing Horses of a previous era; the McLaren GT, meanwhile, is the British automaker's first-ever grand tourer. Naturally, a McLaren GT vs. Ferrari Roma comparison makes sense — these are both world-class vehicles from world-class automakers, after all. And while the comparison is a close one, it's clear that one model stands out where it counts, and the critics agree.
---
Engines and Performance
As with every Ferrari, the Roma offers incredible performance, but the McLaren GT is no slouch. The Roma's 3.9L twin-turbo V8 is slightly smaller than the GT's 4.0L twin-turbo V8, and the McLaren similarly offers slightly more horsepower (612 hp vs 611 hp) than the Roma. The close comparison ends when you get to torque, however: the McLaren GT's 465 lb-ft is completely outclassed by the Ferrari Roma's 561 lb-ft. Higher torque means less delay between you pressing the gas pedal and your vehicle jumping off of the line — and it's an area where the Roma completely dominates the GT.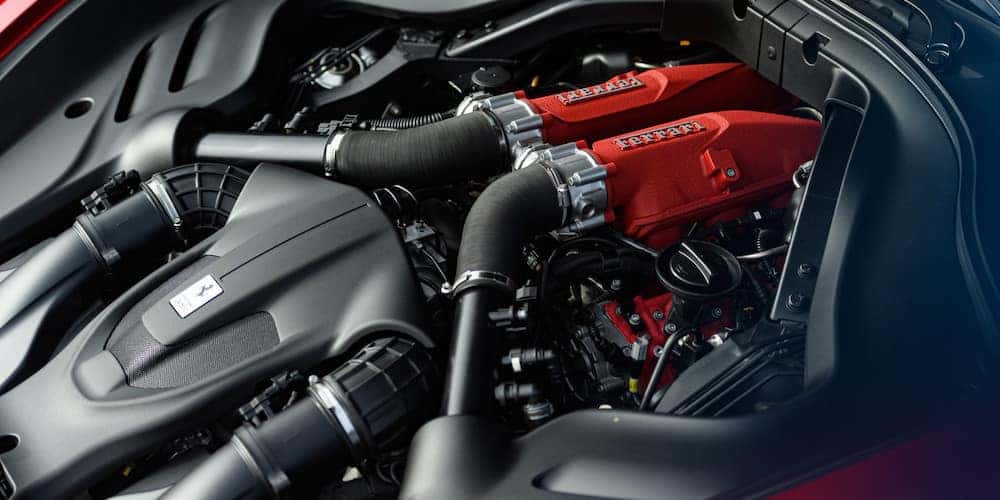 ---
Interior and Amenities
While performance is the main draw for most who are looking to buy a Ferrari Roma or McLaren GT, the cabin should not be ignored. To this end, Ferrari has provided amenities that the McLaren fails to match:
Passenger Space: The Roma seats up to four passengers, while the GT can only accommodate two.
Display Screens: The Roma features an 8.4-inch central display screen, which is significantly larger than the GT's 7-inch screen. What's more, the Roma offers an additional 8.4-inch screen on the passenger side that gives the front passenger access to performance data as well as some of the vehicle's systems.
Color Options: Finally, the Roma gives you more control over your driving environment by offering over 35 stunning color options for the interior upholstery. The GT, in stark contrast, only offers six interior color options.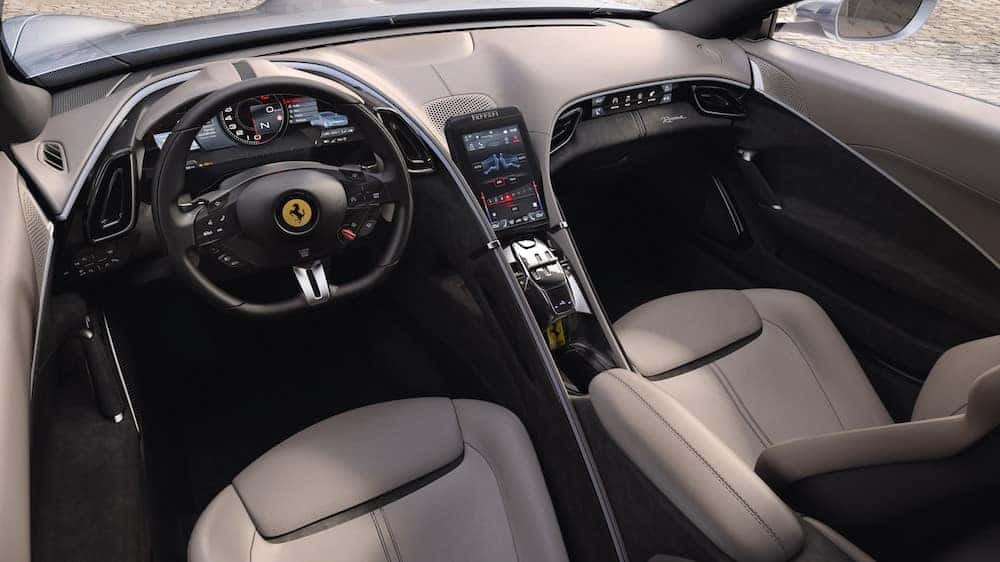 ---
Find Your Roma With Continental AutoSports Ferrari
Any McLaren GT vs. Ferrari Roma comparison makes it obvious that, while both supercars are worthy of praise, the Roma edges out its rival where it counts: raw performance and interior comfort. If you're interested in buying a Roma or another Prancing Horse, contact Continental AutoSports Ferrari. We've helped enthusiasts throughout the United States buy their own Ferrari, and we want to help you, too!
More From Continental AutoSports Ferrari
Few experiences match that of putting the Ferrari 360 in drive. The raucous hum of the V8 engine produces an enchanting roar and top speeds of over 180 miles per hour that will delicately raise the pulse of even the most experienced of drivers. Offered with your choice of Spider (convertible) or Berlinetta (coupe) bodywork, you'll be certain to turn heads and drop jaws when you take to the Indianapolis streets in your Ferrari 360. While the scorching engine and exceptional good looks of this supercar are enough to convince any discerning driver to buy, the Ferrari 360 interior keeps…

The unveiling of Ferrari Purosangue brings plenty of reasons to celebrate. After all, it isn't every day that Maranello unveils an all-new vehicle with a naturally-aspirated 6.5-liter V12 engine. Explore the factors that set this model apart with our comprehensive guide to the Ferrari Purosangue specs—and then stop in to experience its unmistakable roar first-hand. Preview Interior Compare to Lamborghini Urus Ferrari Purosangue Engine Although Ferrari is in the process of electrifying its lineup, it doesn't have any plans to phase out internal combustion engines completely. The Purosangue's interior design may be pushing the Italian automaker in exciting new directions,…

Ferrari's race cars and production cars have always been in intimate dialogue with one another, and the latest effort from the Prancing Horse's Competizioni GT team is a case in point. The Ferrari 296 GT3 is an incredible development in the racing segment that has always been closest to the manufacturer's heart. This Ferrari race car's design picks up where the 296 GTB leaves off—but the GT3 achieves a lower center of gravity with a unique 120-degree V6 configuration, which houses the turbochargers within the mid-rear-mounted V. The aluminum frame and braking system are likewise all-new. Although the 296…