Key Ferrari FF Specs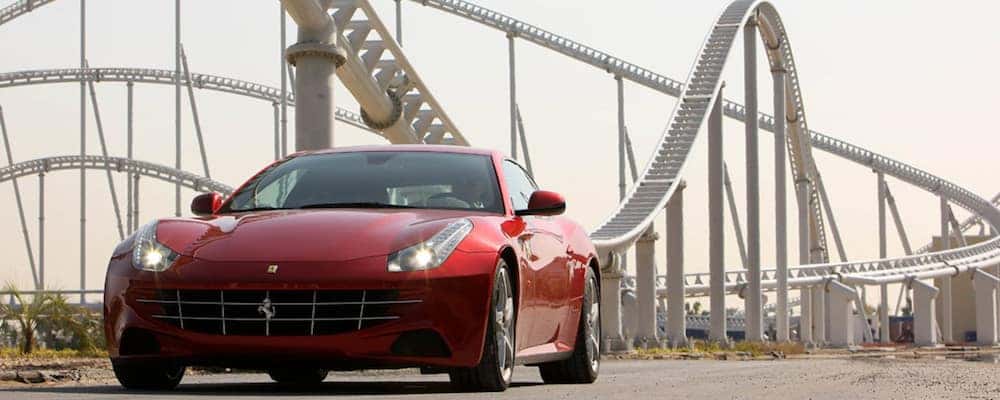 A stunning four-seat Grand Tourer with a shooting brake body style, Ferrari FF's specs showcase the impressive performance and engineering that goes into every Prancing Horse. But with more interior space and an all-wheel-drive system, this GT sports car is more practical than your typical supercar, despite its impressive performance bonafides.
Output
Engine: Naturally aspirated 6.3L V12
Transmission: 7-speed dual-clutch automatic with paddle shifters
Horsepower: 651 hp @ 8,500 rpm
Torque: 504 lb-ft @ 6,000 rpm
Acceleration: 0 – 62 mph in 3.7 seconds
Top Speed: 208 mph
With a top speed of 208 mph and the ability to leap from a standstill to 60 mph in just 3.7 seconds, nobody is questioning the FF's credentials on the track — but it's a practical vehicle, too, and that has more to do with its inclusion of all-wheel drive. With ample room for both driver and passenger, as well as two rear seats, this is a Prancing Horse that can serve as a daily driver. And since those rear seats are collapsible, you can take advantage of up to 28 cubic feet of cargo space when running errands around Chicago.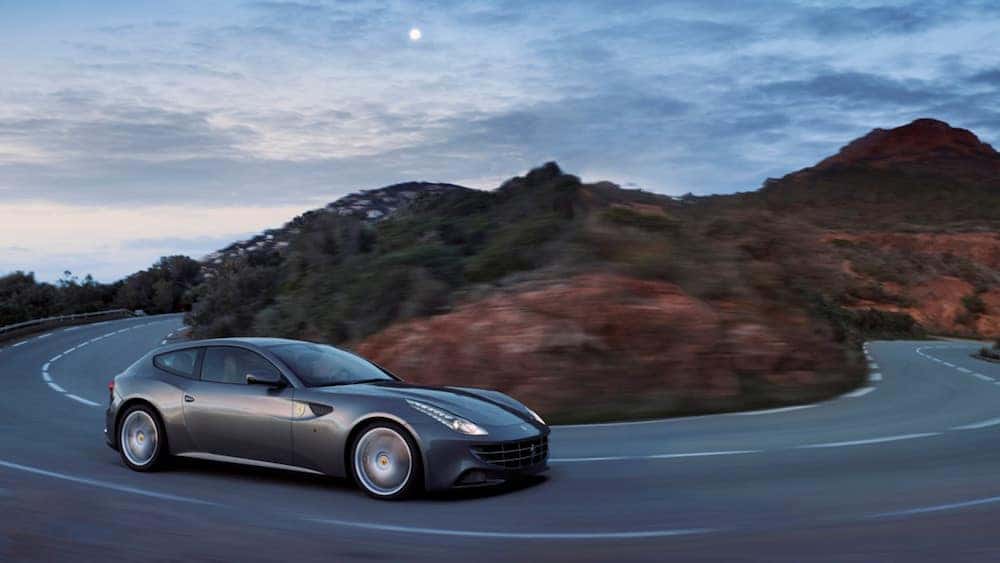 Aerodynamics
The FF cuts a stunning profile on the track or the highways of Indianapolis and Milwaukee, but, like all Prancing Horses, its shape is the result of meticulous engineering. Extensive simulations and wind tunnel testing went into perfecting the way in which the FF slices through the air. Air that enters the engine compartment makes its way out through side vents, with external air flows channeled along curves around the taillights and over the roof.
Inquire About Buying a Ferrari FF at Continental AutoSports Ferrari
The Ferrari FF's specs speak for themselves, but reading about them and experiencing what this Grand Tourer can do are two very different things. Contact us today to inquire about purchasing your very own Ferrari FF. We're based in Chicagoland, but we're proud to work with buyers throughout the country.
More About Ferrari Models
What is the Ferrari KC23? Well, it's nothing more than the newest installment to the highly spectacular Ferrari lineup. Any true Ferrari follower would instantly recognize the seamless blend of Ferrari's Vision Gran Turismo concept and its Le Mans winning 499P that come together to make this vehicle. If you're a lover of all things bespoke, this may just be the car for you and your Hinsdale and Milwaukee drives! Browse More Ferrari InformationContact Us Ferrari KC23: Notable Features and Highlights While there's not much that we can tell you about the Ferrari KC23 engine specs and…

Only one thing is more thrilling than joining a race and experiencing the excitement of competing out on the track, winning. Second is great, but a manufacturer like Ferrari isn't satisfied until they're on the top step of the podium. Curious to know more about what happened at the race? Take a look below and we'll fill you in on all the hot details. New Ferrari ModelsContact Us Scuderia Ferrari For the Win Even though it's not number one, the Ferrari drivers should be filled with nothing but pride for their thrilling performance at the 6 Hours of…

Something can be considered good, great even, but at Ferrari, we don't strive to settle for great. We're always working to improve our vehicles and reach new peaks of never before seen technology and unmatched performance. And that's all come together in the very first road-legal XX car: the 2025 Ferrari SF90 XX Stradale. Which, luckily for Hinsdale drivers, is also available in the SF90 XX Spider version as well. Browsw New Ferrari Models Contact Us Not One But Two: SF90 XX Stradale and SF90 XX Spider There is not an inch of this vehicle, in either model, that doesn't…