Ferrari History: How the Prancing Horse has Evolved

Much has been made of Ferrari's origins and its move to Maranello in 1943, but the true history of the Prancing Horse is written in the way that its vehicles have evolved. A quick look at Ferrari's recent car history showcases a continuous drive for improvement through cutting-edge engineering.
The Best Ferraris in History
What is the best Ferrari ever made? It's impossible to settle on just one car from an automaker that continuously pushes boundaries in terms of style, aerodynamics, performance, and technology. It's more instructive to look at a range of the most famous Ferraris of all time to get a sense of the range of Prancing Horses over the years.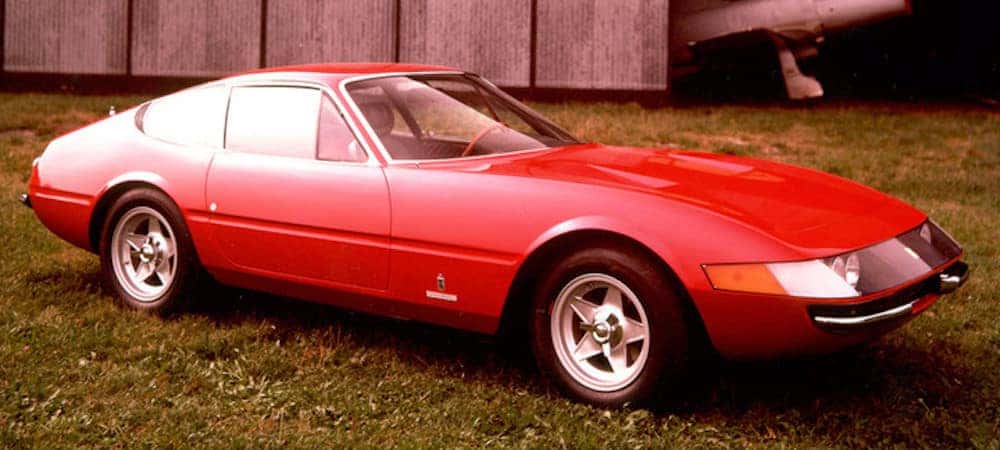 365 GTB
Sometimes referred to as the Ferrari Daytona, the 365 GTB is a two-seat Grand Tourer that Ferrari built from 1968 to 1973 to replace the 275 GTB. Only 1,406 were produced. Part of its initial appeal was its styling: it was a Pininfarina-designed model that featured sharper-edged styling in lieu of Ferrari's then-traditional more rounded shapes. It also gained notoriety in the first Cannonball Baker Sea-To-Shining-Sea Memorial Trophy Dash. This notoriety translated to professional recognition, with the model being named the top sports car of the 70s by Sports Car International magazine and being listed as number two in Motor Trend Classic's "Greatest Ferraris of All Time" list.
288 GTO
Produced from 1984 to 1987, and with only 272 made, the 288 GTO was purpose-built to compete in the Group B Circuit Race series. With mid-engine rear-wheel-drive design like the 308 GTB on which it was based, it was rated second on Sports Car International's list of Top Sports Cars of the 1980s.
As is standard with new Ferrari models, it was one of the fastest street-legal production cars in the world at the time of its debut, boasting a top speed of 189 mph and the ability to go from a standstill to 60 mph in 5 seconds. Enzo Ferrari himself is said to have offered several 288 GTO models to notable Formula One drivers as gifts, including Eddie Irvine, Keke Rosberg, and Michele Alboreto.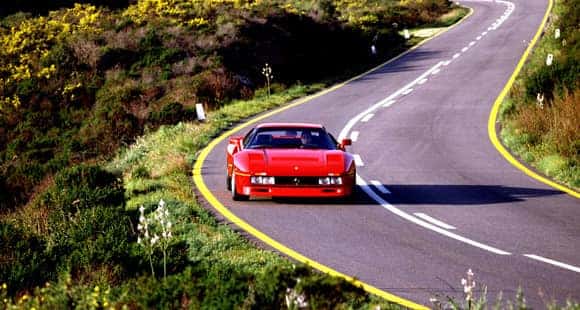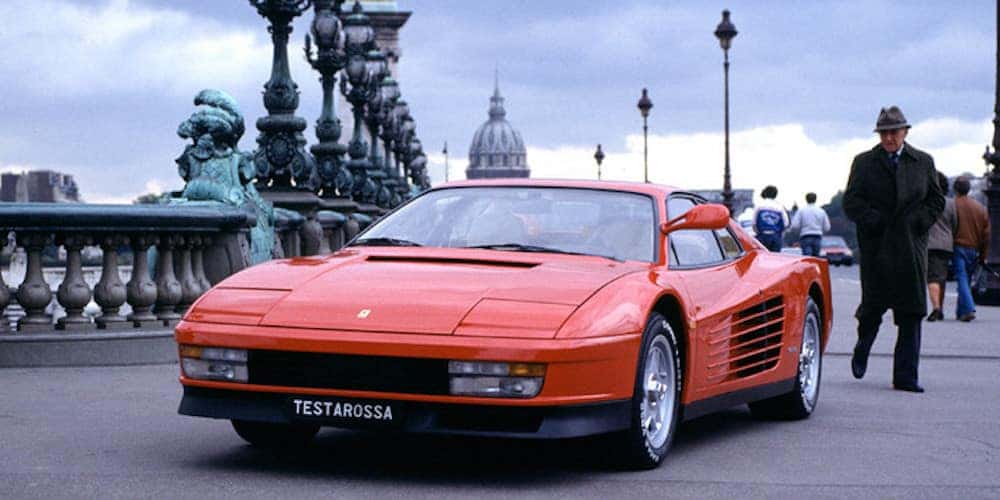 Testarossa
Ferrari's flagship model of the 80s, this mid-engined V12-powered car produced from 1984 to 1991, this model is a successor to the Ferrari Berlinetta Boxer. Almost 10,000 Testarossas were produced, making it one of the more common Prancing Horse models. The car was an impressive performer for its time, with a top speed of 180 mph and the ability to go from 0 to 62 mph in 5.3 seconds, but its footprint in popular culture is perhaps its biggest claim to fame. It was a car owned by several celebrities, including Elton John, Rod Stewart, and Formula One racer Gerhard Berger, among others. It was also featured prominently in other media, including the Miami Vice television show and the OutRun video game.
F40
Introduced in 1987 and produced through 1992, the Ferrari F40 was the successor to the 288 GTO. This rear-wheel-drive, mid-engine sports car was built to commemorate the automaker's 40th anniversary, and is said to have been the last vehicle that was personally approved by Enzo Ferrari. With a top speed of 199 mph and ability to leap from 0 to 62 mph in just 4.7 seconds, it was Ferrari's fastest car at the time of its introduction. 1311 of these cars were manufactured, with only 213 assigned to the US market.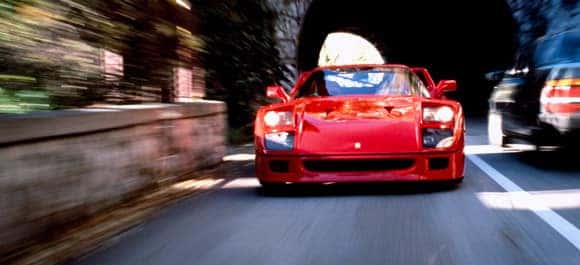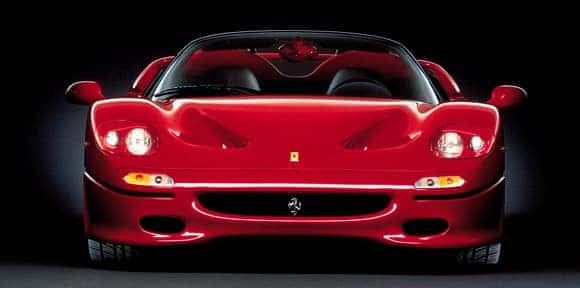 F50
Having evolved from the Ferrari Mythos concept car, 349 F50 models were produced between 1995 and 1997. This range-topping targa top is equipped with a 4.5L V12 that is based on the 3.5L V12 used in the 641 Formula One car. With a 202 mph top speed and a 0-60-mph time of 3.8 seconds, the F50 had speed to burn. Its bold styling was controversial at the time of its debut, but there was no questioning its incredible power or its commitment to the driving experience.
Enzo
Produced from 2002 to 2004, this mid-engine V12 supercar is named for Ferrari's founder, Enzo Ferrari, and as such it was designed to be a top performer. It borrows heavily from Ferrari's F1 vehicles, including a carbon-fiber body, ceramic composite disc brakes, and an F1-style automated-shift transmission. Its V12 engine also heralded a new generation of Prancing Horse powertrains, and its specs speak for themselves: 651 hp, 485 lb-ft of torque, and a top speed of 218 mph.
Only 400 Ferrari Enzos were produced, and it earned impressive accolades. Sports Car International placed it number three on their list of Top Sports Cars of the 2000s, while Motor Trend Classic listed it number four on their list of "Greatest Ferraris of All Time." It was eventually succeeded by the LaFerrari.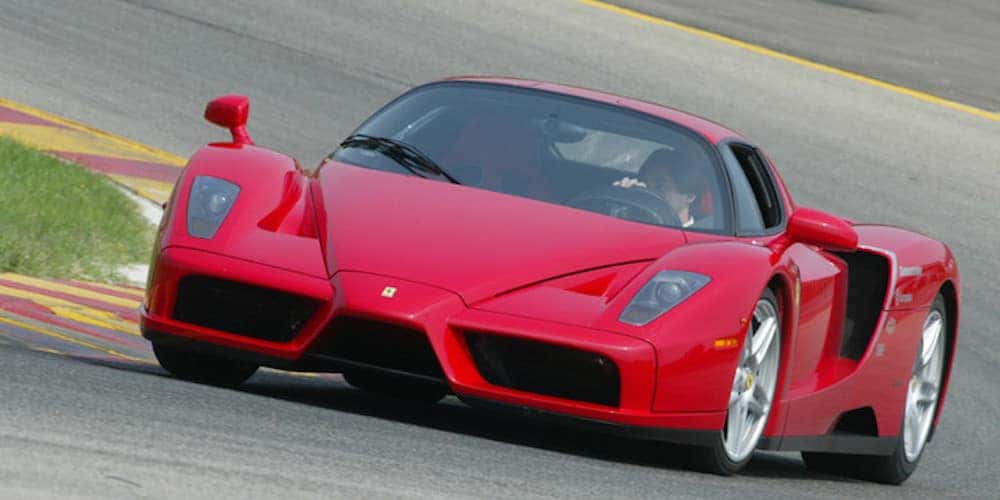 LaFerrari
Only 499 LaFerrari models were produced, and it was Ferrari's first hybrid vehicle. The result of the V12 hybrid powertrain is a supercar that provided the highest output of any production Ferrari while improving efficiency by 40%. That output amounts to 949 hp and 664 lb-ft of torque, resulting in a top speed of 212 mph and a 0-to-60-mph time of just 2.4 seconds.
LaFerrari literally means "The Ferrari" in Italian, making it a declaration that this model is the definitive Prancing Horse.
Icona Series
The Icona Series is the latest innovation from the Prancing Horse brand, and is headlined by the Monza SP1 and Monza SP2. The Icona Series, according to Enrico Galliera, Ferrari's Head of Marketing, represents the "timeless design of iconic Ferraris reinterpreted with innovative materials and state-of-the-art technology." In the case of the SP1 and SP2, only 500 total models were made, and both feature a naturally aspirated 6.5L V12 that's capable of producing 809 hp and 530 lb-ft of torque. Both models offer a top speed of 186 mph and the ability to go from 0 to 60 mph in 2.8 seconds, indicating that Ferrari is maintaining its commitment to performance even as it pushes forward with stylistic innovation.
What is the Best Ferrari Model Ever?
Which Ferrari model is the best depends on your priorities:
If you want raw performance, the Enzo, LaFerrari, or LaFerrari Aperta are natural choices.
If you want rarity, the above three models fit the bill, as does the 288 GTO, but so do the Monza SP1 and Monza SP2, with only 500 total having been made.
If you want a model that's instantly recognizable as a pop culture icon, the Testarossa is a natural choice.
No Ferrari is objectively the best — so perhaps a more important question is why Ferrari is the best automaker in the world. In every model, you see a commitment to world-class performance and impeccable craftsmanship. Driving a Ferrari is a singular experience unlike anything else. And for as long as Ferrari remains true to these principles, Ferrari will be the finest automaker in the world.
Learn on More With Continental AutoSports Ferrari
If you'd like to learn more about how the Ferrari brand has changed over the years, come see the Ferrari inventory at Continental AutoSports Ferrari in Chicagoland. Even if we don't have a model in stock, we are able to help buyers from Indianapolis, Milwaukee, and throughout the country find the right supercar. Contact us online to inquire now!
More From Continental AutoSports Ferrari
Few experiences match that of putting the Ferrari 360 in drive. The raucous hum of the V8 engine produces an enchanting roar and top speeds of over 180 miles per hour that will delicately raise the pulse of even the most experienced of drivers. Offered with your choice of Spider (convertible) or Berlinetta (coupe) bodywork, you'll be certain to turn heads and drop jaws when you take to the Indianapolis streets in your Ferrari 360. While the scorching engine and exceptional good looks of this supercar are enough to convince any discerning driver to buy, the Ferrari 360 interior keeps…

The unveiling of Ferrari Purosangue brings plenty of reasons to celebrate. After all, it isn't every day that Maranello unveils an all-new vehicle with a naturally-aspirated 6.5-liter V12 engine. Explore the factors that set this model apart with our comprehensive guide to the Ferrari Purosangue specs—and then stop in to experience its unmistakable roar first-hand. Preview Interior Compare to Lamborghini Urus Ferrari Purosangue Engine Although Ferrari is in the process of electrifying its lineup, it doesn't have any plans to phase out internal combustion engines completely. The Purosangue's interior design may be pushing the Italian automaker in exciting new directions,…

Ferrari's race cars and production cars have always been in intimate dialogue with one another, and the latest effort from the Prancing Horse's Competizioni GT team is a case in point. The Ferrari 296 GT3 is an incredible development in the racing segment that has always been closest to the manufacturer's heart. This Ferrari race car's design picks up where the 296 GTB leaves off—but the GT3 achieves a lower center of gravity with a unique 120-degree V6 configuration, which houses the turbochargers within the mid-rear-mounted V. The aluminum frame and braking system are likewise all-new. Although the 296…