Ferrari History: How the Prancing Horse has Evolved


Much has been made of Ferrari's origins and its move to Maranello in 1943, but the true history of the Prancing Horse is written in the way that its vehicles have evolved. A quick look at Ferrari's recent car history showcases a continuous drive for improvement through cutting-edge engineering.
288 GTO
Produced from 1984 to 1987, and with only 272 made, the 288 GTO was purpose-built to compete in the Group B Circuit Race series. With mid-engine rear-wheel-drive design like the 308 GTB on which it was based, it was rated second on Sports Car International's list of Top Sports Cars of the 1980s.
As is standard with new Ferrari models, it was one of the fastest street-legal production cars in the world at the time of its debut, boasting a top speed of 189 mph and the ability to go from a standstill to 60 mph in 5 seconds. Enzo Ferrari himself is said to have offered several 288 GTO models to notable Formula One drivers as gifts, including Eddie Irvine, Keke Rosberg, and Michele Alboreto.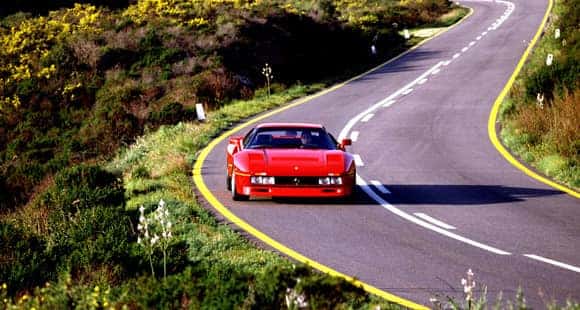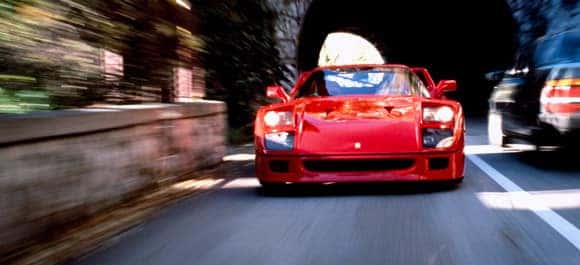 F40
Introduced in 1987 and produced through 1992, the Ferrari F40 was the successor to the 288 GTO. This rear-wheel-drive, mid-engine sports car was built to commemorate the automaker's 40th anniversary, and is said to have been the last vehicle that was personally approved by Enzo Ferrari. With a top speed of 199 mph and ability to leap from 0 to 62 mph in just 4.7 seconds, it was Ferrari's fastest car at the time of its introduction. 1311 of these cars were manufactured, with only 213 assigned to the US market.
F50
Having evolved from the Ferrari Mythos concept car, 349 F50 models were produced between 1995 and 1997. This range-topping targa top is equipped with a 4.5L V12 that is based on the 3.5L V12 used in the 641 Formula One car. With a 202 mph top speed and a 0-60-mph time of 3.8 seconds, the F50 had speed to burn. Its bold styling was controversial at the time of its debut, but there was no questioning its incredible power or its commitment to the driving experience.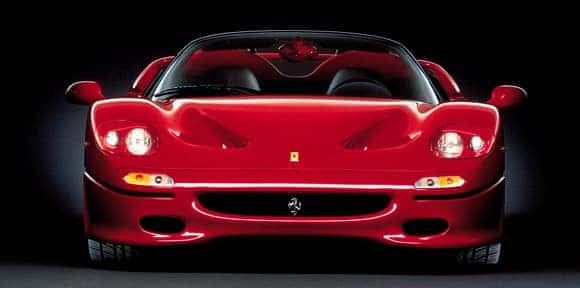 LaFerrari
Only 499 LaFerrari models were produced, and it was Ferrari's first hybrid vehicle. The result of the V12 hybrid powertrain is a supercar that provided the highest output of any production Ferrari while improving efficiency by 40%. That output amounts to 949 hp and 664 lb-ft of torque, resulting in a top speed of 212 mph and a 0-to-60-mph time of just 2.4 seconds.
LaFerrari literally means "The Ferrari" in Italian, making it a declaration that this model is the definitive Prancing Horse.
Icona Series
The Icona Series is the latest innovation from the Prancing Horse brand, and is headlined by the Monza SP1 and Monza SP2. The Icona Series, according to Enrico Galliera, Ferrari's Head of Marketing, represents the "timeless design of iconic Ferraris reinterpreted with innovative materials and state-of-the-art technology." In the case of the SP1 and SP2, only 500 total models were made, and both feature a naturally aspirated 6.5L V12 that's capable of producing 809 hp and 530 lb-ft of torque. Both models offer a top speed of 186 mph and the ability to go from 0 to 60 mph in 2.8 seconds, indicating that Ferrari is maintaining its commitment to performance even as it pushes forward with stylistic innovation.
Learn on More With Continental AutoSports
If you'd like to learn more about how the Ferrari brand has changed over the years, come see the Ferrari inventory at Continental AutoSports in Chicagoland. Even if we don't have a model in stock, we are able to help buyers from St. Louis, Indianapolis, and throughout the country find the right supercar. Contact us online to inquire now!
More From Continental AutoSports
With four seats, a shooting brake body style, and an impressive V12 engine, the Ferrari FF is an impressive all-wheel-drive car that injects a big dose of versatility into the Prancing Horse's supercar formula. Critics agree that this is an impressive vehicle for the track or the road, and it's not just because of its…

A stunning four-seat Grand Tourer with a shooting brake body style, Ferrari FF's specs showcase the impressive performance and engineering that goes into every Prancing Horse. But with more interior space and an all-wheel-drive system, this GT sports car is more practical than your typical supercar, despite its impressive performance bonafides. Ferrari Inventory Apply for…

Even when you're not pushing the limit, driving a Ferrari is a unique and thrilling experience, whether you're sticking to the streets of Chicago or blazing down the highways between St. Louis and Indianapolis. It goes without saying that reaching a Ferrari's top speed is incredible on the track — but check out the list below…