Supercar vs. Hypercar: What's the Difference?
Supercar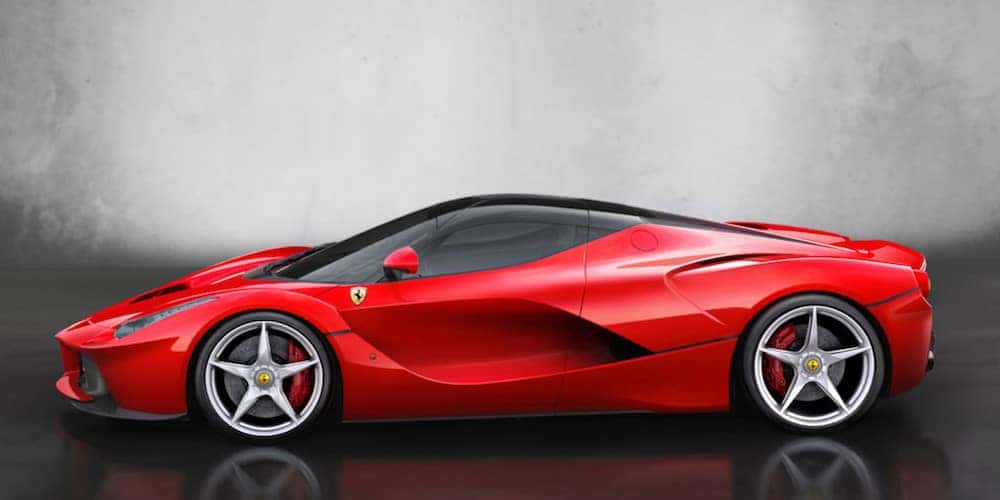 Hypercar
When you hear the term supercar, you know that the vehicle is special, a rarity, perhaps an exotic model; when you hear the term hypercar, you know that the vehicle is one of the top performers on the planet. The big supercar/hypercar differences are design, performance, and rarity — a supercar is a world-class vehicle, but a hypercar pushes the boundaries of the possible while generally being produced in more limited quantities.
---
Design
Supercars and hypercars are not mere race cars — they're high-performance cars that will leave any garden-variety sports car in the dust in terms of both general performance and of lap times on the track. But while supercars tend to take an iterative approach to design, taking the most cutting-edge technology and aerodynamic engineering and making it slightly better with every release, hypercars tend to do something entirely new to push the envelope in every way possible.
For example, before the LaFerrari burst onto the scene, the idea of a hybrid that offered world-class performance was thought to be impossible. But Ferrari innovated by pairing a naturally aspirated V12 engine with an electric motor. Its HY-KERS hybrid powertrain is derived from Formula 1 technology, offering incredible performance with surprising efficiency. And mosti importantly, its speed backs up its claim to hypercar status: it boasts a top speed of 218 mph and can sprint from a standstill to 60 mph in just 2.4 seconds.
---
Performance
The top speeds of hypercars are going to be higher than those of supercars, simply because of their commitment to doing what was thought impossible. For example, a supercar like the Ferrari 488 GTB is no slouch, with a top speed of 205 mph and a 0-60-mph time of 3 seconds. But if you look at a supercar like the hybrid Ferrari SF90 Stradale, it's significantly faster, with a top speed of 217 mph and a 0-60-mph time of 2.6 seconds.
---
Rarity
The production numbers of both supercars and hypercars tend to be very limited, though in most cases hypercars are a much rarer commodity. For instance, approximately 7,900 Ferrari California T supercars were produced, while only 500 LaFerrari hypercars were made. And if you want a convertible version of Ferrari's famous hybrid hypercar, it's even harder to find: only 210 LaFerrari Aperta models were produced.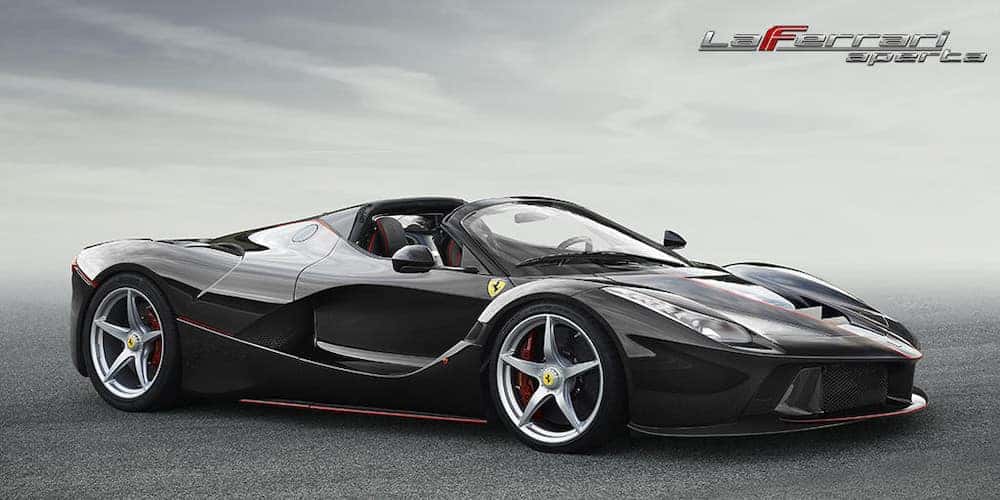 ---
Experience Incredible Performance With Continental AutoSports Ferrari
Sports cars, supercars, and hypercars all different levels of the same continuum, but every vehicle Ferrari makes falls into the latter two categories on account of their world-class performance. Interested in buying a supercar or hypercar of your own? Whether you're in Indianapolis, Milwaukee, or elsewhere in the United States, we can help you purchase a Ferrari. Contact Continental AutoSports Ferrari to get started.
---
More From Continental AutoSports Ferrari
Few experiences match that of putting the Ferrari 360 in drive. The raucous hum of the V8 engine produces an enchanting roar and top speeds of over 180 miles per hour that will delicately raise the pulse of even the most experienced of drivers. Offered with your choice of Spider (convertible) or Berlinetta (coupe) bodywork, you'll be certain to turn heads and drop jaws when you take to the Indianapolis streets in your Ferrari 360. While the scorching engine and exceptional good looks of this supercar are enough to convince any discerning driver to buy, the Ferrari 360 interior keeps…

The unveiling of Ferrari Purosangue brings plenty of reasons to celebrate. After all, it isn't every day that Maranello unveils an all-new vehicle with a naturally-aspirated 6.5-liter V12 engine. Explore the factors that set this model apart with our comprehensive guide to the Ferrari Purosangue specs—and then stop in to experience its unmistakable roar first-hand. Preview Interior Compare to Lamborghini Urus Ferrari Purosangue Engine Although Ferrari is in the process of electrifying its lineup, it doesn't have any plans to phase out internal combustion engines completely. The Purosangue's interior design may be pushing the Italian automaker in exciting new directions,…

Ferrari's race cars and production cars have always been in intimate dialogue with one another, and the latest effort from the Prancing Horse's Competizioni GT team is a case in point. The Ferrari 296 GT3 is an incredible development in the racing segment that has always been closest to the manufacturer's heart. This Ferrari race car's design picks up where the 296 GTB leaves off—but the GT3 achieves a lower center of gravity with a unique 120-degree V6 configuration, which houses the turbochargers within the mid-rear-mounted V. The aluminum frame and braking system are likewise all-new. Although the 296…