Ferrari vehicles are among the most coveted automobiles in the entire world, delivering world-class performance and distinctive design in the form of unique Italian supercars. Additionally, there are limited numbers of each model produced. Whether you're talking about a race car or a Grand Tourer, a Ferrari's value will be as much a product of its availability as its condition. So, what's a Ferrari worth? It will depend primarily on the following factors.
---
Exterior Condition
What a Ferrari looks like is as intrinsic to a Prancing Horse's value as its incredible performance. A Ferrari is a work of art, and any dent, ding, or scratch will affect its value. The more pristine your Prancing Horse, the higher your Ferrari's value.
Was the car only used in track settings, or was it driven on the roadways? A car that's been driven off of the track is likely to exhibit more signs of wear, decreasing its value.
---
Interior Condition
Similar to the exterior, the interior condition of your Ferrari will be a big factor in its price tag. Is the upholstery worn? Are there any flaws on the instrument panel or infotainment systems? Cracks in the glass? It's true that every Ferrari is a work of art that and fetch a significant price even in a less-than-optimal state, but that also means that every small flaw will have an effect on the vehicle's price.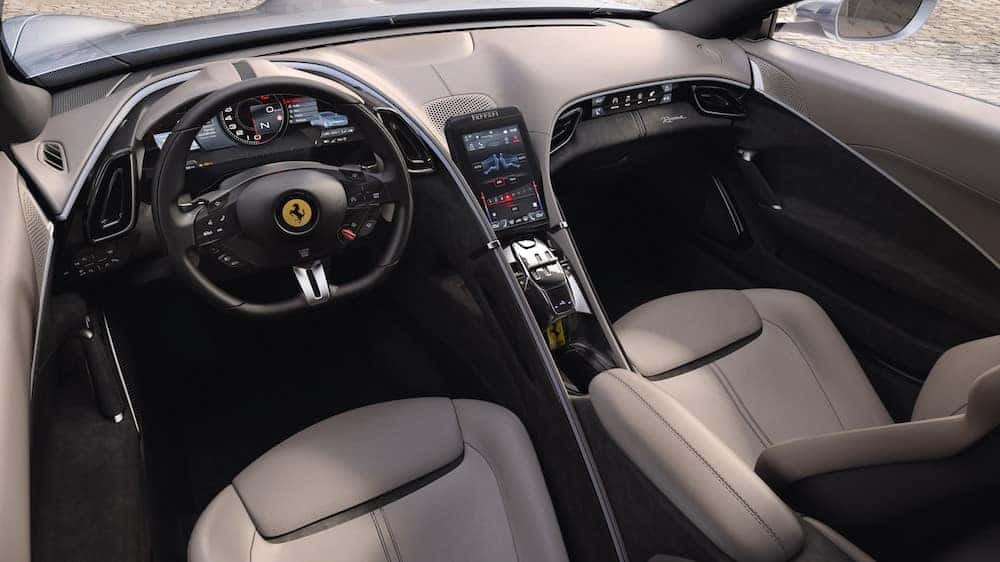 ---
Powertrain
The condition of every aspect of your Ferrari is, of course, a key factor in determining what a Ferrari is worth. But just having a perfectly functioning powertrain is not enough to maintain the value of your vehicle: to maintain maximum value of your Ferrari, you must have detailed service records from an official Ferrari service center. Official records of services performed will be extremely important to any prospective buyer.
Proper maintenance is key. Mileage, of course, is also a big factor.
---
Is It a Limited Model?
Only 500 LaFerraris were made. Only 250 LaFerrari Apertas were made. There were only 500 Monza SP1 and Monza SP2 models made. The limited nature of these cars alone makes them much more coveted than the approximately 15,000 458 Italias on the world's roadways, or even than the most cutting-edge models that are currently in production, such as the 812 Superfast or F8 Tributo.
---
Learn More With Continental AutoSports Ferrari
Maintaining your vehicle with trusted Ferrari service and detailing is the best way to maintain the value of your Prancing Horse, whether you intend to keep it for life or sell it someday.
Are you looking to buy a Ferrari, or looking for information on the value of a trade? Whether you live in Milwaukee, Indianapolis, or anywhere else in the state, we can help from our Chicago-area location. Contact us to get started.
---
More From Continental AutoSports Ferrari
Few experiences match that of putting the Ferrari 360 in drive. The raucous hum of the V8 engine produces an enchanting roar and top speeds of over 180 miles per hour that will delicately raise the pulse of even the most experienced of drivers. Offered with your choice of Spider (convertible) or Berlinetta (coupe) bodywork, you'll be certain to turn heads and drop jaws when you take to the Indianapolis streets in your Ferrari 360. While the scorching engine and exceptional good looks of this supercar are enough to convince any discerning driver to buy, the Ferrari 360 interior keeps…

The unveiling of Ferrari Purosangue brings plenty of reasons to celebrate. After all, it isn't every day that Maranello unveils an all-new vehicle with a naturally-aspirated 6.5-liter V12 engine. Explore the factors that set this model apart with our comprehensive guide to the Ferrari Purosangue specs—and then stop in to experience its unmistakable roar first-hand. Preview Interior Compare to Lamborghini Urus Ferrari Purosangue Engine Although Ferrari is in the process of electrifying its lineup, it doesn't have any plans to phase out internal combustion engines completely. The Purosangue's interior design may be pushing the Italian automaker in exciting new directions,…

Ferrari's race cars and production cars have always been in intimate dialogue with one another, and the latest effort from the Prancing Horse's Competizioni GT team is a case in point. The Ferrari 296 GT3 is an incredible development in the racing segment that has always been closest to the manufacturer's heart. This Ferrari race car's design picks up where the 296 GTB leaves off—but the GT3 achieves a lower center of gravity with a unique 120-degree V6 configuration, which houses the turbochargers within the mid-rear-mounted V. The aluminum frame and braking system are likewise all-new. Although the 296…