Ferrari is primarily a publicly owned company, with Piero Ferrari and Exor N.V. rounding out the ownership. Ferrari is an Italian car company known for producing world-class supercars, and has somewhat humble origins, beginning as a racing team and blossoming over time into one of the world's premier automakers.
---
Ferrari's Ownership History
The modern Prancing Horse began its life in 1939 when Enzo Ferrari started a racing team under Alfa Romeo called Scuderia Ferrari; after World War II, Enzo struck out on his own to built vehicles under the Ferrari name. The first Ferrari-badged car was produced in 1947.
Ferrari remained a private company until 1960, when the company went public under the name SEFAC S.p.A., or Società Esercizio Fabbriche Automobili e Corse. Not long after, Fiat took a stake in the company and increased investment dramatically.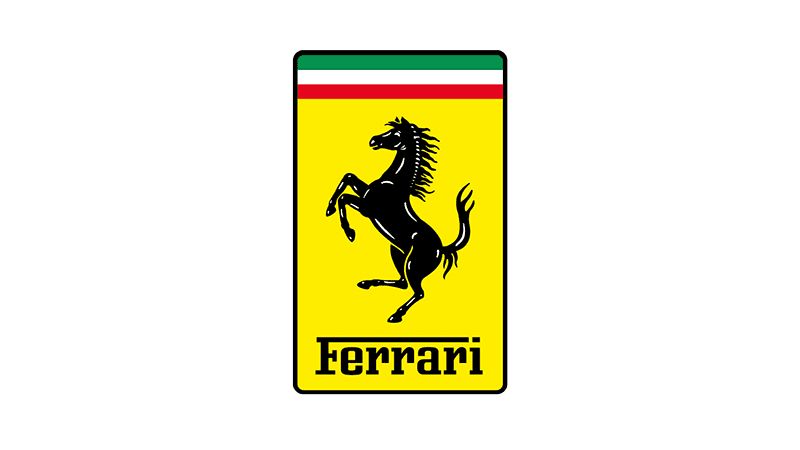 ---
Does Fiat Own Ferrari?
No, but Fiat once had a major stake in Ferrari. There was a time when Fiat S.p.A. (Fabbrica Automobili Torino, or Italian Automobile Factory of Turin). Fiat became a 50% shareholder in Ferrari in 1969. While Fiat expanded its ownership of Ferrari to 90% 1988, it never had full ownership of the company. This arrangement lasted until 2014, when Fiat Chrysler Automobiles N.V. announced that it would separate Ferrari S.p.A. from FCA. This separation began to take formal effect in October 2015, and was completed in January 2016. Over the course of this separation, Ferrari N.V. was established as the new holding company of the Ferrari Group, FCA sold its ownership stake, and the company was listed on the New York Stock Exchange.
Does Ford Own Ferrari?
No, but Ford attempted to purchase Ferrari in 1963, personally approaching Enzo Ferrari with a proposition. The proposal advanced far enough for Ford to begin auditing the company's assets, but Enzo withdrew when he learned that the proposed deal would not allow him to remain as the head of Ferrari's racing program.
Still, Ferrari required money, and was approached by Fiat with a more acceptable deal in 1969, which marked the beginning of the company's decades-long controlling interest in Ferrari.
Does VW Own Ferrari?
Volkswagen does not own Ferrari. Given that most of Ferrari's ownership is public, Ferrari remains one of the few truly independent supercar brands in the world, along with Aston Martin and McLaren.
Is Alfa Romeo Owned by Ferrari?
Ferrari does not own Alfa Romeo, though the companies have a long history together. Enzo Ferrari first founded the Scuderia Ferrari racing team under the Alfa Romeo banner, after all.
Alfa Romeo is currently owned by Fiat Chrysler automobiles.
---
Ferrari Shareholders: What Company Owns Ferrari?
Public (67.09%)
Exor N.V. (22.91%)
Piero Ferrari (10%)
The primary owner of Ferrari is the investing public, while Piero Ferrari — Enzo's second son — also holds a significant ownership stake, which Exor N.V. rounding out ownership of the company.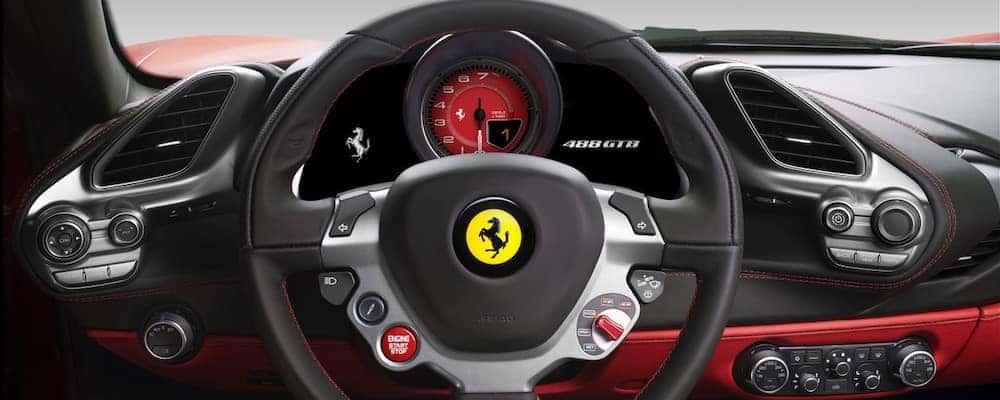 ---
Learn More With Continental AutoSports Ferrari
Despite the changes in ownership over the years, where Ferraris are made remains the same: Maranello, Italy. Ferrari has never lost sight of what makes the brand distinct: expertly engineered, precision-crafted, world-class supercars.
Owning a Ferrari is a special experience, as is the process of buying one. Want to learn more about the brand or purchase a Prancing Horse of your own? Contact Continental AutoSports Ferrari to start the process. While we're located near Chicago, we proudly serve buyers in Indianapolis, Milwaukee, and throughout the United States.
---
More From Continental AutoSports Ferrari
Even when you're not pushing the limit, driving a Ferrari is a unique and thrilling experience, whether you're sticking to the streets of Chicago or blazing down the highways between Indianapolis and Milwaukee. It goes without saying that reaching a Ferrari's top speed is incredible on the track — but check out the list below to see just how fast you can go in a Ferrari. View Ferrari Inventory Contact Us Ferrari Top Speed by Model Ferrari 360 Modena Top Speed: 183 mph Ferrari 360 Spider Top Speed: 180 mph Ferrari 360 Challenge Stradale Top Speed: 186 mph Ferrari 458…

The 2022 Ferrari Purosangue will be the first SUV Ferrari produces — but it's much more than a simple SUV. This is a vehicle that promises to unite the world-class driving experience of the Prancing Horse with a practical, utility-forward design meant to be as useful on daily drives around Chicago as it is impressive on the track. Expected to use a front-mid-engined design, the Purosangue is poised to be like nothing else on the market. Ferrari Inventory Contact Us What is an FUV? FUV stands for "Ferrari Utility Vehicle." This is a recognition that the Purosangue is much more…

A manettino dial is a rotary switch on certain Ferrari vehicles that enables quick adjustment of the car's suspension, traction control, electronic differential, and electronic gearbox to suit a variety of different driving conditions. In Italian, the word manettino means "little lever" or "little switch," and this little lever produces big results behind the wheel. Each of the Ferrari driving modes enabled by the Manettino provides a different driving experience, engaging and utilizing different components of the powertrain to quickly adapt to changing conditions on the road or track. View Ferrari Inventory Contact Us What is the Ferrari Manettino? The…