Ferrari is primarily a publicly owned company, with Piero Ferrari and Exor N.V. rounding out the ownership. Ferrari is an Italian car company known for producing world-class supercars, and has somewhat humble origins, beginning as a racing team and blossoming over time into one of the world's premier automakers.
---
Ferrari's Ownership History
The modern Prancing Horse began its life in 1939 when Enzo Ferrari started a racing team under Alfa Romeo called Scuderia Ferrari; after World War II, Enzo struck out on his own to built vehicles under the Ferrari name. The first Ferrari-badged car was produced in 1947.
Ferrari remained a private company until 1960, when the company went public under the name SEFAC S.p.A., or Società Esercizio Fabbriche Automobili e Corse. Not long after, Fiat took a stake in the company and increased investment dramatically.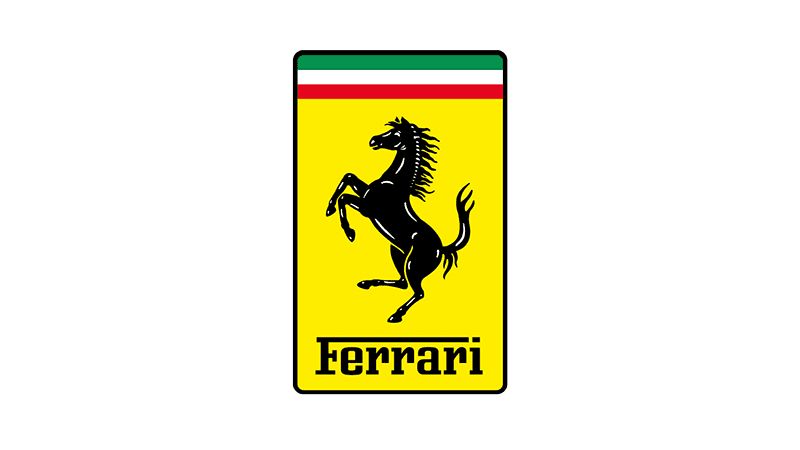 ---
Does Fiat own Ferrari?
No, but Fiat once had a major stake in Ferrari. There was a time when Fiat S.p.A. (Fabbrica Automobili Torino, or Italian Automobile Factory of Turin). Fiat became a 50% shareholder in Ferrari in 1969. While Fiat expanded its ownership of Ferrari to 90% 1988, it never had full ownership of the company. This arrangement lasted until 2014, when Fiat Chrysler Automobiles N.V. announced that it would separate Ferrari S.p.A. from FCA. This separation began to take formal effect in October 2015, and was completed in January 2016. Over the course of this separation, Ferrari N.V. was established as the new holding company of the Ferrari Group, FCA sold its ownership stake, and the company was listed on the New York Stock Exchange.
---
What Company Owns Ferrari?
Public (67.09%)
Exor N.V. (22.91%)
Piero Ferrari (10%)
The primary owner of Ferrari is the investing public, while Piero Ferrari — Enzo's second son — also holds a significant ownership stake, which Exor N.V. rounding out ownership of the company.
---
Learn More With Continental AutoSports
Despite the changes in ownership over the years, where Ferraris are made remains the same: Maranello, Italy. Ferrari has never lost sight of what makes the brand distinct: expertly engineered, precision-crafted, world-class supercars.
Owning a Ferrari is a special experience, as is the process of buying one. Want to learn more about the brand or purchase a Prancing Horse of your own? Contact Continental AutoSports to start the process. While we're located near Chicago, we proudly serve buyers in St. Louis, Indianapolis, and throughout the United States.
---
More From Continental AutoSports
Similar to thel limited-edition LaFerrari, the SF90 is among the most impressive hypercars in the world, a gas-electric marvel with a twin-turbocharged V8 delivering 986 hp — but this stunning Prancing Horse is about much more than just its incredible engine and standout specs. Its interior is built not only to maximize driver visibility and convenience, but it's also designed with comfort and convenience in mind. View Ferrari Inventory Contact Us Design The designers of the Ferrari SF90 Stradale's interior took a futuristic approach to the cockpit, creating a wraparound interface for the driver in which all instruments are both…

During the Ferrari Roma's debut, interior details were easy to overlook — after all, it's an incredible looking car, emphasizing elegance and aerodynamic efficiency, and its specifications show that it offers the world-class performance expected of every Prancing Horse. In true Ferrari fashion, the Roma's interior is also a work of art, as much a celebration of Ferrari's aesthetic as a monument to functionality for both driver and passenger. View Ferrari Inventory Contact Us Design Designed by Flavio Manzoni and the Ferrari Centro Stile to pay tribute to the Ferrari Grand Tourers of the past, the new Roma's interior showcases…

A convertible version of the 812 Superfast, the Ferrari 812 GTS interior is a well-appointed masterpiece that lets you enjoy the wind in your hair while cruising in a supercar with a top speed of 211 mph. Both are powered by the same naturally aspirated front-engined V-12 engine, and both offer a driving experience unlike any other automaker's vehicles. But Ferrari has ensured that you can enjoy the comfort and convenience of modern technology while you're tearing up the track. View Ferrari Inventory Contact Us Design The most obvious element of the Ferrari 812 GTS is the ability to enjoy…