Ferrari is primarily a publicly owned company, with Piero Ferrari and Exor N.V. rounding out the ownership. Ferrari is an Italian car company known for producing world-class supercars and hypercars, and has somewhat humble origins, beginning as a racing team and blossoming over time into one of the world's premier automakers.
---
Ferrari's Ownership History
The modern Prancing Horse began its life in 1939 when Enzo Ferrari started a racing team under Alfa Romeo called Scuderia Ferrari; after World War II, Enzo struck out on his own to build vehicles under the Ferrari name. The first Ferrari-badged car was produced in 1947.
Ferrari remained a private company until 1960, when the company went public under the name SEFAC S.p.A., or Società Esercizio Fabbriche Automobili e Corse. Not long after, Fiat took a stake in the company and increased investment dramatically.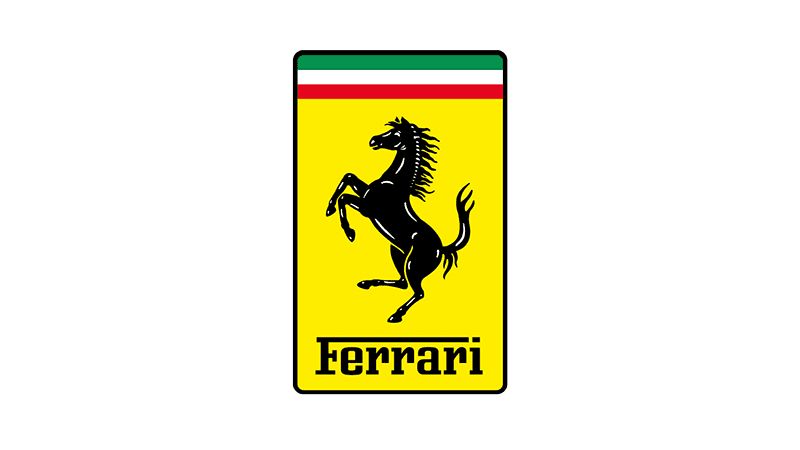 ---
Does Fiat Own Ferrari?
No, but Fiat once had a major stake in Ferrari. Fiat S.p.A. (Fabbrica Automobili Torino, or Italian Automobile Factory of Turin) became a 50% shareholder in Ferrari in 1969. While Fiat expanded its ownership of Ferrari to 90% 1988 (with Enzo Ferrari holding the remaining 10%), it never had full ownership of the company. This arrangement lasted until 2014, when Fiat Chrysler Automobiles N.V. announced that it would separate Ferrari S.p.A. from FCA. This separation began to take formal effect in October 2015, and was completed in January 2016.
Over the course of this separation, Ferrari N.V. was established as the new holding company of the Ferrari Group, FCA sold its ownership stake, and the company was listed on the New York Stock Exchange. Enzo Ferrari's son, Piero, continued to own the 10% of the company's shares that had been held by his father.
Does Ford Own Ferrari?
Ford does not own Ferrari, but Ford attempted to purchase Ferrari in 1963, personally approaching Enzo Ferrari with a proposition. Enzo considered the offer, and the proposal advanced far enough for Ford to begin auditing the company's assets, but Enzo withdrew in 1963 when he learned that the proposed deal would not allow him to remain as the head of Ferrari's racing program. Word is that Enzo's refusal to sell infuriated Henry Ford II, who became determined to create a car that could rival the Prancing Horse's best. This in turn led to the legendary Ford vs. Ferrari showdown at 24 Hours of Le Mans.
Still, Ferrari required money, and was approached by Fiat with a more acceptable deal in 1969, which marked the beginning of the company's decades-long controlling interest in Ferrari.
Does VW Own Ferrari?
Volkswagen does not own Ferrari. Given that most of Ferrari's ownership is public, Ferrari remains one of the few truly independent supercar brands in the world.
The Ferrari Alfa Romeo Connection
Ferrari does not own Alfa Romeo, though the companies have a long history together. While Fiat Chrysler owns Alfa Romeo, Alfa Romeo and Ferrari once coexisted as a unified entity.
Enzo Ferrari first founded the Scuderia Ferrari racing team under the Alfa Romeo banner, after all. While Enzo Ferrari raced under the Alfa Romeo banner beginning in 1920, it was 1929 when he created Scuderia Ferrari, which became Alfa Romeo's in-house racing team. Enzo left Alfra Romeo in 1939, however, and established his own independent racing team in 1948 — and he never looked back.
---
Ferrari Shareholders: What Company Owns Ferrari?
Public (67.09%)
Exor N.V. (22.91%)
Piero Ferrari (10%)
The primary owner of Ferrari is the investing public, while Piero Ferrari — Enzo's second son — also holds a significant ownership stake, with Exor N.V. rounding out ownership of the company. Exor N.V. is a company controlled by descendants of one of Fiat's original founders, Giovanni Agnelli.
Ferrari remains based in Maranello, priding itself not only on being a truly world-class automaker, but also on being one of Formula 1's oldest and most successful participants. Despite its renown, it remains a somewhat boutique operation, producing a limited number of vehicles each year. This shows in its valuation: by market capitalization, Ferrari is one of the world's top ten automakers, being valued at over $51 billion.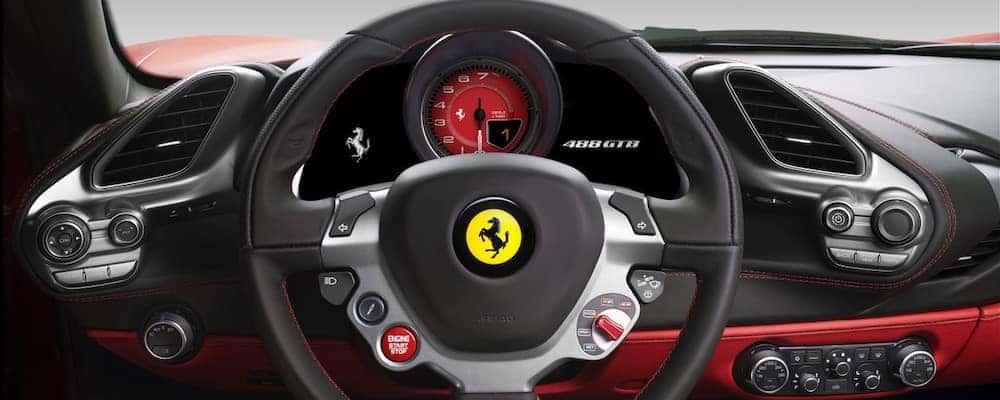 ---
Learn More With Continental AutoSports Ferrari
Despite the changes in ownership over the years, where Ferraris are made remains the same: Maranello, Italy. Ferrari has never lost sight of what makes the brand distinct: expertly engineered, precision-crafted, world-class supercars.
Owning a Ferrari is a special experience, as is the process of buying one. Want to learn more about the brand or purchase a Prancing Horse of your own? Contact Continental AutoSports Ferrari to start the process. While we're located near Chicago, we proudly serve buyers in Indianapolis, Milwaukee, and throughout the United States.
---
More From Continental AutoSports Ferrari
Few experiences match that of putting the Ferrari 360 in drive. The raucous hum of the V8 engine produces an enchanting roar and top speeds of over 180 miles per hour that will delicately raise the pulse of even the most experienced of drivers. Offered with your choice of Spider (convertible) or Berlinetta (coupe) bodywork, you'll be certain to turn heads and drop jaws when you take to the Indianapolis streets in your Ferrari 360. While the scorching engine and exceptional good looks of this supercar are enough to convince any discerning driver to buy, the Ferrari 360 interior keeps…

The unveiling of Ferrari Purosangue brings plenty of reasons to celebrate. After all, it isn't every day that Maranello unveils an all-new vehicle with a naturally-aspirated 6.5-liter V12 engine. Explore the factors that set this model apart with our comprehensive guide to the Ferrari Purosangue specs—and then stop in to experience its unmistakable roar first-hand. Preview Interior Compare to Lamborghini Urus Ferrari Purosangue Engine Although Ferrari is in the process of electrifying its lineup, it doesn't have any plans to phase out internal combustion engines completely. The Purosangue's interior design may be pushing the Italian automaker in exciting new directions,…

Ferrari's race cars and production cars have always been in intimate dialogue with one another, and the latest effort from the Prancing Horse's Competizioni GT team is a case in point. The Ferrari 296 GT3 is an incredible development in the racing segment that has always been closest to the manufacturer's heart. This Ferrari race car's design picks up where the 296 GTB leaves off—but the GT3 achieves a lower center of gravity with a unique 120-degree V6 configuration, which houses the turbochargers within the mid-rear-mounted V. The aluminum frame and braking system are likewise all-new. Although the 296…