Ferrari Purosangue Preview: What We Know Today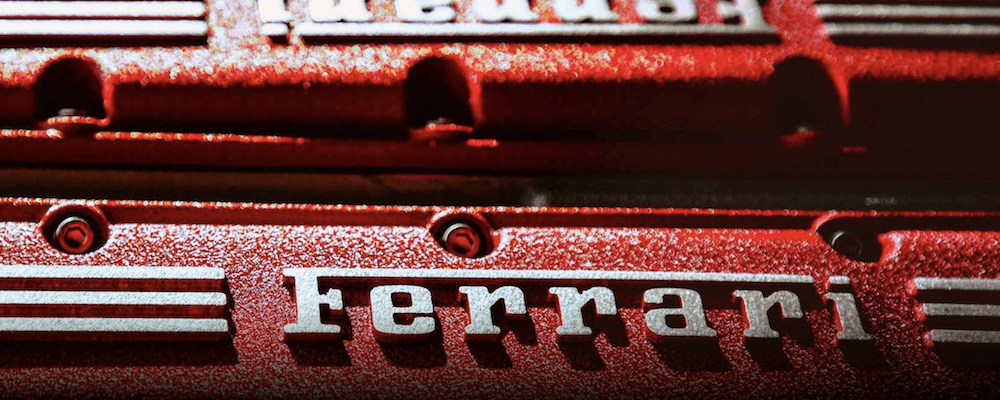 With rivals like Lamborghini, Aston Martin, and Bentley now producing high-performance SUVs, it was only a matter of time before the Prancing Horse stepped in to show them how it's done! Although there's still a lot that we don't know about the all-new Ferrari Purosangue, our preview has more than enough information to get Chicagoland's most demanding enthusiasts on the edges of their seats! Enjoy this sneak peek of the Ferrari Purosangue, courtesy of Continental AutoSports Ferrari.
Ferrari Purosangue Specs & Design
Complete Ferrari Purosangue specs have not yet been released. However, after testing several options, the Prancing Horse has now confirmed that "the V12, for the performance and driving experience it could provide, was the right option for the market." Here's what we know so far:
The Prancing Horse's most recently produced V12 was offered in the 812 Superfast, where the engine provided up to 789 horsepower and 530 lb-ft of torque.
We can't say for certain whether the specs will be tuned up or down for the Purosangue, but it's thrilling to see that Ferrari has overcome the weight distribution challenges that forced engineers from Lamborghini and Aston Martin to use V8 engines for the Urus and the DBX.
It's possible that Ferrari's signature low ride height—which will distinguish the Purosangue from higher-riding rivals—is part of what has allowed it to offer a relatively exclusive powertrain setup. We don't have exact specs for the vehicle's exterior design, but in terms of height, the Purosangue appears to sit somewhere in between a wagon and an SUV. It will probably be close to 60 inches tall.
Since Ferrari had intended to phase out the V12 in the 812 Superfast—partly due to the introduction of more stringent emissions requirements around the world—we wouldn't be terrifically surprised if the Purosangue received a hybrid powertrain, pairing the V12 with an electric motor. This wouldn't be a first for the Prancing Horse; in fact, some of the brand's fastest and most powerful models have used a similar setup.
What's an SUV without all-wheel drive? Whether the Purosangue will receive a hybrid or gasoline-exclusive powertrain, the inclusion of AWD is all but inevitable in this market.
Based on the few photos we have, we also know that the Purosangue will have four doors, a gently sloping fastback-style roofline, a downward-curving nose with slim, almost sinister headlights, and air intakes that sit above the nose and the grille—recalling the flared nostrils of the Prancing Horse insignia. No interior photos have been released, so we'll have to wait a little bit longer for interior Ferrari Purosangue specs and details.
How Much Will the Ferrari Purosangue Cost?
At this time, since the Ferrari Purosangue has not been revealed, we are unaware of the pricepoint.
When is the Ferrari Purosangue Release Date?
The Ferrari Purosangue release date has not been officially announced—but it's expected to arrive in the latter half of 2022. As the Prancing Horse's first-ever SUV, the Purosangue is truly a piece of history. We wouldn't be surprised if it sells out before its launch, so don't wait to get in touch if you're interested in getting behind the wheel.
Get the Latest Ferrari News with Continental AutoSports Ferrari
If you're at all interested in current and future Ferrari models, we'd love for you to connect with our team. We always endeavor to cover the most exciting Ferrari news and features on our blog, and you can always reach out if you're looking for details on a particular model or announcement.
More From Continental AutoSports Ferrari
At a press conference in June of 2022, Ferrari announced that they will build their first all-electric supercar by 2025! The first electric Ferrari is an important part of the brand's plans for this decade, which include a complete overhaul of the current lineup. We've laid out more details in the Ferrari EV timeline below, but for now, just keep in mind that by 2030, up to 40% of Ferrari models sold will be 100%-electric vehicles. By the same year, up to 80% of Ferrari models sold will feature some form of electrification. Ferrari Hybrid-Electric Powertrains Ferrari is Morgan Stanley's…

Ferrari is celebrating its 75th anniversary in 2022—but some things never change. Even as the brand plans to electrify its lineup and introduce 15 new models within the next four years, the team with the most wins in F1 racing history is once again displaying its prowess on the track with the F1-75 race car. After three-quarters of a century, the Prancing Horse remains a household name—and a leader wherever performance and innovation are concerned. Ferrari History Ferrari Model Research Looking Back, Looking Ahead: An Interview with Piero Ferrari Not that many companies can say that they've survived for 75…

The Ferrari 296 GTS is a drop-top variant of the plug-in hybrid 296 GTB, and this new convertible performs just as admirably as the original. If you're searching for a vehicle that thrills on the racetrack and delights on the highways of greater Chicago and Milwaukee, there's simply no way around the fact that this model deserves your full attention. Our overview of the most recent Ferrari 296 GTS reviews highlights this model's innovative design features and jaw-dropping performance specifications. While we don't yet have one in stock for you to see in person, you can still get a sneak…