What is the Ferrari SF90 Stradale Assetto Fiorano?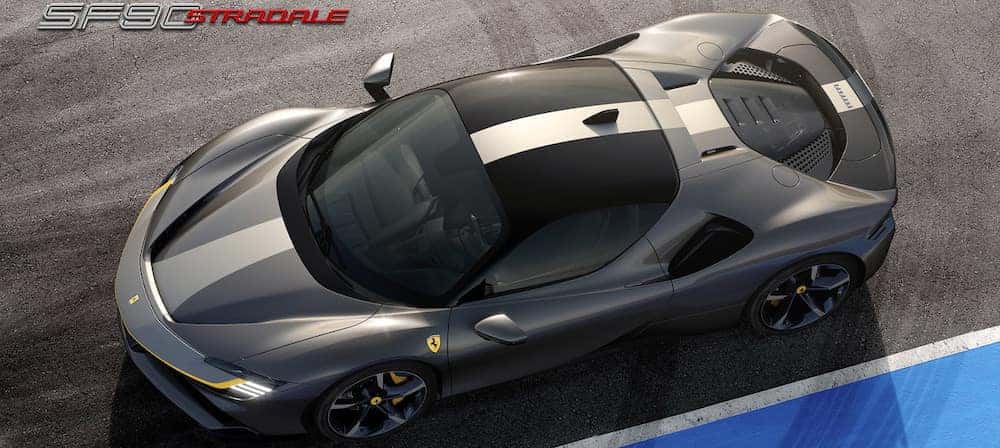 The SF90 Stradale plug-in hybrid is a phenomenal supercar with a hybrid powertrain, and a worthy successor to the LaFerrari. The Ferrari SF90 Stradale Assetto Fiorano is a version of this hybrid that pushes its performance even further by way of a variety of practical upgrades to the chassis to improve ride quality and aerodynamics. You may be able to use it as a road car, but as with all Prancing Horses, its soul is on the track.
Weight Savings
The headline of the Assetto Fiorano is this: it's much lighter than the standard SF90 Stradale. Thanks to lightweight titanium springs, a titanium exhaust system, new shock absorbers, and carbon fiber wheels — along with a variety of other, more subtle weight-saving modifications — the Assetto Fiorano is 66 pounds lighter than the standard SF90, which weighs in at 3,461 pounds.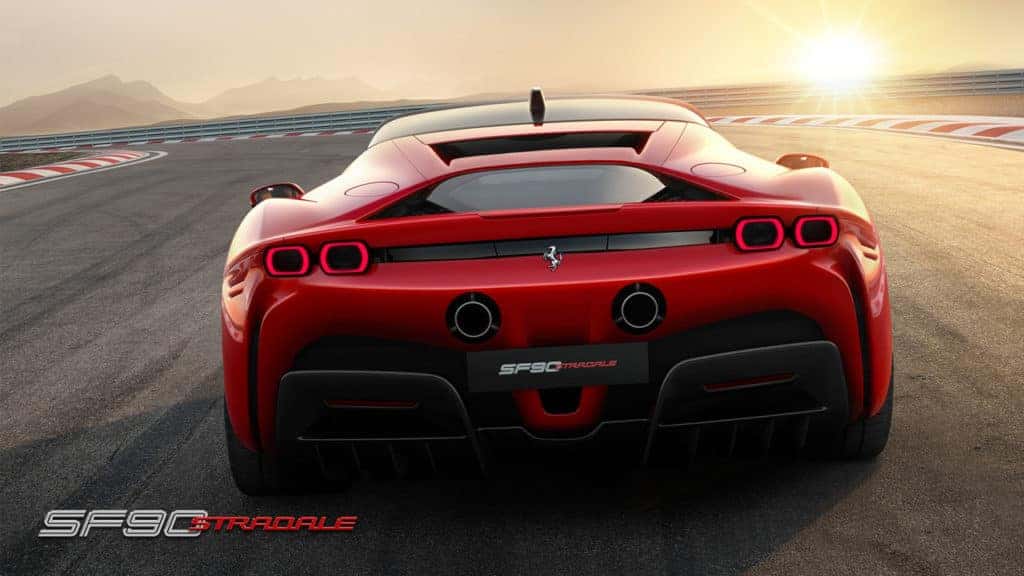 Aerodynamic Enhancements
In addition to the lighter weight, the Assetto Fiorano comes equipped with a new rear spoiler to increase the car's aerodynamic performance. This high-downforce carbon-fiber spoiler generates significantly more downforce at high speeds for increased stability.
Tires
The Assetto Fiorano comes equipped with Michelin Pilot Sport Cup2 tires, which gives it more downforce and enhanced grip when compared to the standard SF90, which features Pirelli P Zero tires. New Multimatic shocks further contribute to the SF90 Assetto Fiorano's driving capabilities.
Inquire About Purchasing an SF90 Stradale Assetto Fiorano With Continental AutoSports Ferrari
The SF90 is an incredible hybrid supercar that brooks no comparisons with ordinary sports cars, and the Assetto Fiorano package offers even greater performance. If you'd like to inquire about buying one, contact Continental AutoSports Ferrari — while we're based in Chicagoland, we welcome Prancing Horse enthusiasts from Indianapolis, Milwaukee, and throughout the United States.
More About the SF90 Stradale
Similar to thel limited-edition LaFerrari, the SF90 is among the most impressive hypercars in the world, a gas-electric marvel with a twin-turbocharged V8 delivering 986 hp — but this stunning Prancing Horse is about much more than just its incredible engine and standout specs. Its interior is built not only to maximize driver visibility and convenience, but it's also designed with comfort and convenience in mind. View Ferrari Inventory Contact Us Design The designers of the Ferrari SF90 Stradale's interior took a futuristic approach to the cockpit, creating a wraparound interface for the driver in which all instruments are both…

The SF90 Stradale plug-in hybrid is a phenomenal supercar with a hybrid powertrain, and a worthy successor to the LaFerrari. The Ferrari SF90 Stradale Assetto Fiorano is a version of this hybrid that pushes its performance even further by way of a variety of practical upgrades to the chassis to improve ride quality and aerodynamics. You may be able to use it as a road car, but as with all Prancing Horses, its soul is on the track. Ferrari Inventory Apply for Financing Contact Us Weight Savings The headline of the Assetto Fiorano is this: it's much lighter than the…

The Ferrari SF90's specs are a stunning testament for what can be done with a mid-engine all-wheel-drive supercar. With a body design reminiscent of the F8 Tributo and a plug-in hybrid system that exceeds the wildest expectations for such a powertrain, this Prancing Horse is as capable of serving as a road car as it is of dominating the track. Hybrids vs. Plug-In Hybrids: What's the Difference? More Ferrari Research SF90 Powertrain and Output Details Engine: Twin-turbocharged 4.0L V8 Electric Motors: 3 Battery: 7.9 kWh lithium-ion Transmission: 8-Speed Dual-Clutch Total Horsepower: 986 horsepower @ 7,500 rpm Torque: 590 lb-ft @…