Leasing vs. Buying a Ferrari

Driving a Ferrari is an experience like no other, and being able to drive one home makes the experience even sweeter. But should you buy or look for a Ferrari lease? There are advantages to each, and Continental AutoSports Ferrari can help you decide what's best for you.
---
Ownership
What's better than driving a Ferrari? Owning one — knowing that whichever Prancing Horse in your possession will belong to you for as long as you want. Whether you're enjoying it on the highways around Chicago or Indianapolis or you're tearing up the track, knowing that it's yours to enjoy — and to show off — is a feeling unlike any other. But pride is far from the only reason to buy a Ferrari: it also makes good financial sense.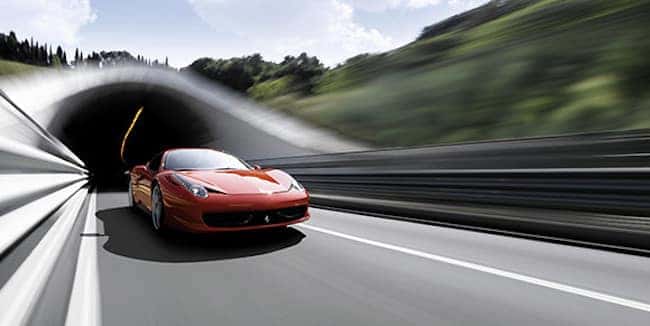 ---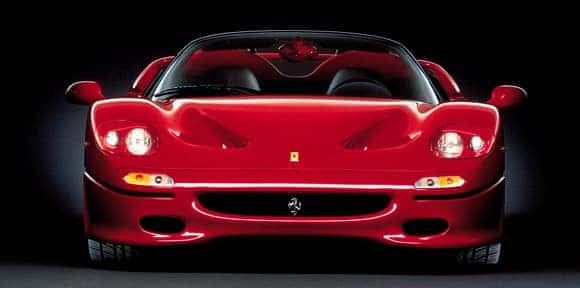 Value Retention
Many vehicles tend to experience depreciation over time — but when it comes to Ferraris, the opposite is often true. Ferrari vehicles tend to hold their value over time, and often even appreciate in value. Not only is the purchase or lease of a Prancing Horse an investment in pure driving pleasure, but it can also be a sound financial investment!
---
Costs
Leasing is more affordable than buying a new Ferrari. Not only do you not have to pay sales tax, but with a Ferrari lease, you're only paying for the part of the car you use — that is, the duration of the lease and the mileage allotment. This can be a much more attainable way to experience the joy of a world-renowned supercar in a way that's uncommonly affordable.
With a lease, you'll likely enjoy a lower monthly payment as well — the problem, of course, is that you'll have to return the car at the end of your lease term. Fortunately, we'll be happy to negotiate a purchase option at the conclusion of your Ferrari lease if you can't bear to part with your Prancing Horse.
---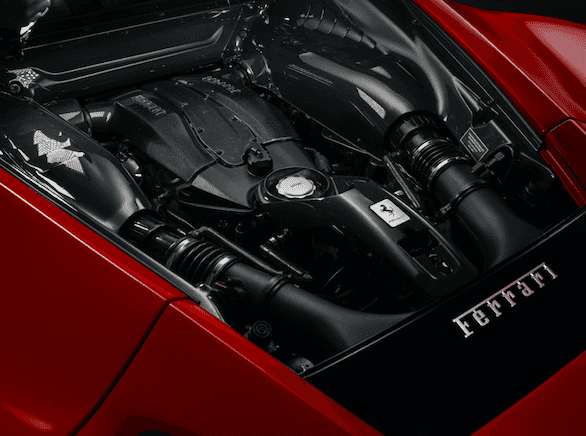 Maintenance
Ferrari cars are precision machines that require expert care and maintenance on precise schedules. As a Ferrari owner or lessee, you'll be responsible for visiting an official Ferrari service center to proactively have maintenance work completed. Not only will this keep your Prancing Horse running like the high-performance supercar that it is, but having an official record of all maintenance and repairs will help the vehicle maintain its value over time.
---
Buy or Lease a Ferrari at Chicagoland's Continental AutoSports Ferrari
Whether you want to buy or lease a Ferrari, you'll be making a choice that will pay off with pure driving enjoyment. Whether you're a Chicagoland local or you live in Milwaukee, Continental AutoSports Ferrari can help you get behind the wheel by working with Ferrari Financial Services to help you secure agreeable loan or lease terms. View our Ferrari inventory online or contact us today to inquire about your options.
---
More From Continental AutoSports Ferrari
What is the Ferrari KC23? Well, it's nothing more than the newest installment to the highly spectacular Ferrari lineup. Any true Ferrari follower would instantly recognize the seamless blend of Ferrari's Vision Gran Turismo concept and its Le Mans winning 499P that come together to make this vehicle. If you're a lover of all things bespoke, this may just be the car for you and your Hinsdale and Milwaukee drives! Browse More Ferrari InformationContact Us Ferrari KC23: Notable Features and Highlights While there's not much that we can tell you about the Ferrari KC23 engine specs and…

Only one thing is more thrilling than joining a race and experiencing the excitement of competing out on the track, winning. Second is great, but a manufacturer like Ferrari isn't satisfied until they're on the top step of the podium. Curious to know more about what happened at the race? Take a look below and we'll fill you in on all the hot details. New Ferrari ModelsContact Us Scuderia Ferrari For the Win Even though it's not number one, the Ferrari drivers should be filled with nothing but pride for their thrilling performance at the 6 Hours of…

Something can be considered good, great even, but at Ferrari, we don't strive to settle for great. We're always working to improve our vehicles and reach new peaks of never before seen technology and unmatched performance. And that's all come together in the very first road-legal XX car: the 2025 Ferrari SF90 XX Stradale. Which, luckily for Hinsdale drivers, is also available in the SF90 XX Spider version as well. Browsw New Ferrari Models Contact Us Not One But Two: SF90 XX Stradale and SF90 XX Spider There is not an inch of this vehicle, in either model, that doesn't…