The Road America Track in Plymouth, Wisconsin


Situated on 640 acres of former farmland near Wisconsin's Elkhart Lake, Road America was established in 1955, and in the following decades gained recognition as a world-class racetrack that hosts internationally renowned events featuring all manner of supercars and hypercars — including the 2017 Ferrari Challenge. With over 800,000 visitors and 425 events each year, we're proud to be familiar with this track — and driving your Prancing Horse on the course is a worthy celebration of the car's world-class performance.
---
Road America Track Details
The Road America track is 4.048 miles and features 14 turns. It's a beautiful environment filled with ravines and rolling hills, and the track itself is renowned as one of the world's most challenging road courses. While the facility has implemented millions of dollars worth of improvements since its founding in 1955, the configuration of the track has never been changed — a testament to its timeless design.
Where is Road America's Racetrack?
Road America is located at N7390 State Hwy 67 in Plymouth, Wisconsin, and is near both Lake Elkhart and Crystal Lake, with LaBudde Creek running alongside the grounds. Road America is also close in proximity to Kettle Moraine State Park, Kohler, and Sheboygan.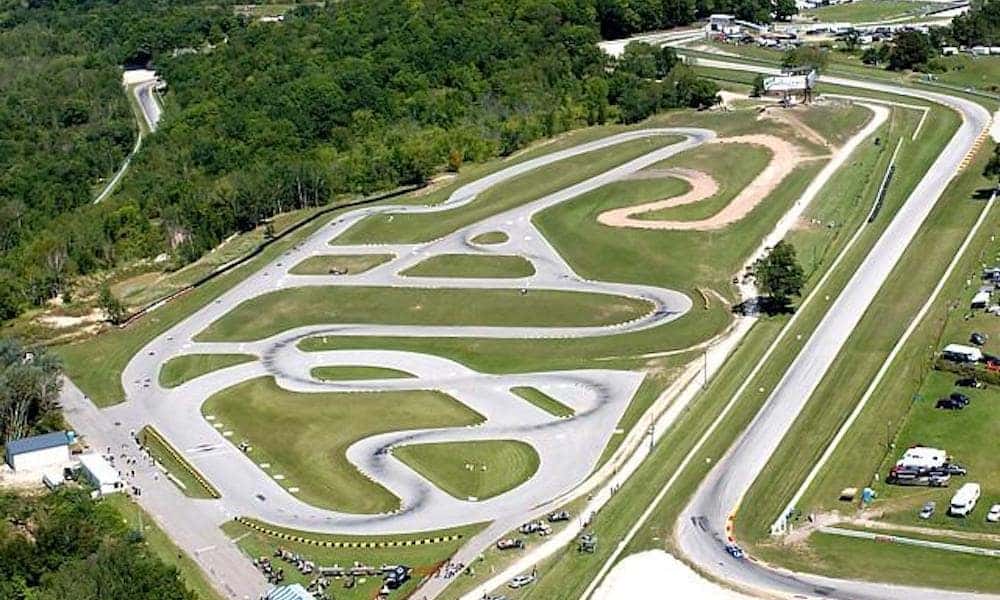 ---
Driving Options
There are plenty of ways to enjoy Road America's track, including:
Track Days: Owners of high-performance vehicles can drive their cars on the world-renowned course during Road America's Track Days. These aren't competitive events, but are instead instructional, and designed to help you improve your driving skills. Novice, Intermediate, and Advanced courses are offered.
Test & Tune: Learn the track and break in your new vehicle on these semi-private test days.
Drivers Club: In addition to a variety of benefits and perks at the complex itself, the Drivers Club is an incredible way to spend as much time on the track as possible.
---
Learn More With Continental AutoSports Ferrari
Road America is just one of many exceptional racetracks that the United States has to offer, and it's one that the team at Continental AutoSports Ferrari knows well. If you'd like to know more, or to learn about some of the events we're involved with, contact Continental AutoSports Ferrari. From Indianapolis to Milwaukee and beyond, we're here to help you with all of your Ferrari needs and desires from our home in Chicagoland.
---
More From Continental AutoSports Ferrari
Few experiences match that of putting the Ferrari 360 in drive. The raucous hum of the V8 engine produces an enchanting roar and top speeds of over 180 miles per hour that will delicately raise the pulse of even the most experienced of drivers. Offered with your choice of Spider (convertible) or Berlinetta (coupe) bodywork, you'll be certain to turn heads and drop jaws when you take to the Indianapolis streets in your Ferrari 360. While the scorching engine and exceptional good looks of this supercar are enough to convince any discerning driver to buy, the Ferrari 360 interior keeps…

The unveiling of Ferrari Purosangue brings plenty of reasons to celebrate. After all, it isn't every day that Maranello unveils an all-new vehicle with a naturally-aspirated 6.5-liter V12 engine. Explore the factors that set this model apart with our comprehensive guide to the Ferrari Purosangue specs—and then stop in to experience its unmistakable roar first-hand. Preview Interior Compare to Lamborghini Urus Ferrari Purosangue Engine Although Ferrari is in the process of electrifying its lineup, it doesn't have any plans to phase out internal combustion engines completely. The Purosangue's interior design may be pushing the Italian automaker in exciting new directions,…

Ferrari's race cars and production cars have always been in intimate dialogue with one another, and the latest effort from the Prancing Horse's Competizioni GT team is a case in point. The Ferrari 296 GT3 is an incredible development in the racing segment that has always been closest to the manufacturer's heart. This Ferrari race car's design picks up where the 296 GTB leaves off—but the GT3 achieves a lower center of gravity with a unique 120-degree V6 configuration, which houses the turbochargers within the mid-rear-mounted V. The aluminum frame and braking system are likewise all-new. Although the 296…