Scuderia Ferrari's 90th Anniversary

Scuderia Ferrari celebrated its 90th Anniversary in November 2019, a team that began with Enzo Ferrari's ambitions and has grown to become of the most storied auto racing teams in the world. Today we celebrate the achievements of nine decades in the racing spotlight, and we look forward to the many decades more!
What Does "Scuderia Ferrari" Mean?
Scuderia means "stable" in Italian, while "Ferrari" is the last name of Ferrari's founder. The famous Prancing Horse logo has origins that go back to 1692; in 1923, the symbol was entrusted to Enzo Ferrari, and it has graced every Ferrari vehicle since.
History of Scuderia Ferrari

Scuderia Ferrari's history truly begins in 1908: that's when Ferrari founder Enzo Ferrari attended his first race with his father and brother. At the age of ten, the passion for automobiles and what they could do was instilled within him, eventually leading to the creation of the Scuderia Ferrari racing team. Enzo's own racing career began in 1919, and within four years he had already won a championship.
It wasn't until 1929 that Scuderia Ferrari as we know it began to take shape. In November of that year, the organization was founded as Alfa Romeo's racing team. It wasn't until 1939 that Enzo Ferrari began to build sports cars of his own, and the Prancing Horse's stunning racing history speaks for itself.
Scuderia Ferrari was a competitor in the first Formula One Championship in 1950 — and it's the only team to have competed in every season of the Formula One World Championships. In that time, the team has earned 16 Constructors' Championships, 15 Drivers' Championships, and 237 race victories.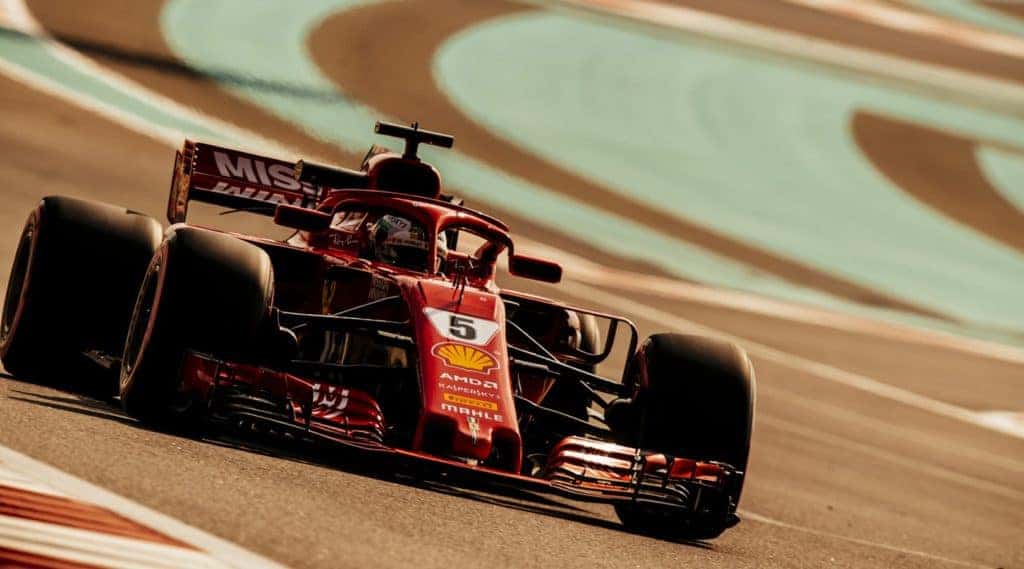 Modern Day
Scuderia Ferrari's most successful driver has been Michael Schumacher, winning 72 Grands Prix and 5 drivers' titles during his time with the team. Mick Schumacher, Michael's son, is currently honing his skills with the Ferrari Driver Academy, and is considered to be an exciting up-and-coming driver who is expected to join Scuderia Ferrari before long.
Currently, the two primary drivers for Scuderia Ferrari are Charles Leclerc and Sebastian Vettel.
Learn More About Ferrari Racing With Continental AutoSports Ferrari
We're proud of everything that Scuderia Ferrari has accomplished, and we're eagerly looking forward to its future. To learn more about Ferrari racing, or to inquire about buying your own Ferrari, contact Continental AutoSports Ferrari — our dealership is located in the Chicago area, but we welcome auto enthusiasts from Indianapolis, Milwaukee, and throughout the United States!
More From Continental AutoSports Ferrari
The long-anticipated debut of the fresh Ferrari 296 GT3 has arrived, with the Grand Touring Car making its first appearance at the 61st annual 24 Hours of Daytona. Among the 296 GT3 entrants, a mix of professional and gentleman drivers piloted the fabled Prancing Horse models around the track. The official team that led the charge was made up of drivers Alessandro Pier Guidi, James Calado, Davide Rigon, and Daniel Serra. In our guide below, you'll have the opportunity to study the history of 24 Hours of Daytona, the capabilities of the Ferrari 296 GT3, and the 2023 results. Ferrari…

The Ferrari 360 is a legendary mid-engine sportscar that saw production from 2000 through 2005. Now, this Prancing Horse model is a fabled vehicle coveted by collectors and automotive enthusiasts alike. While the familiar badging, colors, and body style mark this model as classically Ferrari, the performance also stands out from other models on the Chicago streets. Luckily, thanks to Continental AutoSports Ferrari, you can learn more about the Ferrari 360 engine and performance before shopping at our Chicagoland Ferrari dealer. Read through our research guide to familiarize yourself with the Ferrari 360 0-60 times and so much more! Ferrari 360 Interior…

The 2023 Ferrari Challenge is a dazzling automotive display that includes stops all over the globe. From the United Kingdom to the United Arab Emirates, this exciting race series offers the opportunity to take in the Ferrari experience in endless idyllic locations. While travels overseas are always a treat, you can live the Ferrari lifestyle much closer to home! That's because the 2023 Ferrari Challenge includes a North American leg with a stop at Road America in Plymouth, WI, from September 6th through the 10th! Marking the 30th year of the Ferrari Challenge, the 2023 event promises to offer pulse-raising…