Ferraris are finely tuned supercars and hypercars in which every detail contributes to performance and function of the whole. Naturally, the fuel that powers you Prancing Horse is crucial — but what type of fuel is used in Ferrari cars, ideally? The answer is: premium fuel, ideally without ethanol.
---
Why Premium Fuel is Necessary in a Ferrari
You should never put regular fuel in your Ferrari — regular, low-octane fuel might be great for a family sedan or SUV, but it can cause knocking in a Ferrari. The fact is that regular gasoline actually combusts easier than its premium counterpart, meaning that it's more likely pre-ignite, or combust through compression alone, which can cause problems in a Ferrari.
More common vehicles like family sedans are engineered to work with lower-octane fuels, because those vehicles are equipped with technology to prevent pre-ignition from occurring. There's always a catch, though: the technology that prevents pre-ignition with low-octane fuel also limits the vehicle's performance. This would obviously be a problem for any Ferrari.
The reason that the type of fuel used in Ferraris should be high-octane, premium fuel is simple: Ferraris are performance-oriented machines, and high-octane gasoline is a performance-oriented fuel. Ferraris are designed with every detail in mind, and their engines are created with the expectation that they will be powered by premium gasoline.
Using regular, low-octane gasoline in a Ferrari will lead to pre-ignition issues, which will typically manifest in the form of engine knock. This may seem benign, but each pre-ignition sends an unexpected shockwave through the vehicle's engine, which can cause significant damage over time. As such, it's important to follow the fuel guidelines in your car's owner's manual. Not doing so will almost certainly guarantee that you'll need to visit a Ferrari service center!
---
Why Fuel Without Ethanol is Ideal for Your Ferrari
As it is with octane ratings, so it is with the composition of your fuel: a Ferrari is built with very specific designs and thus has very specific needs, and those needs include gasoline without ethanol (alcohol) to maximize the car's performance and longevity.
Ethanol-free gasoline can be difficult to find in the United States in part because of environmental regulations mandating its use. For this reason, it's worth seeking out gas stations with ethanol-free gas to ensure that your Prancing Horse runs as it should.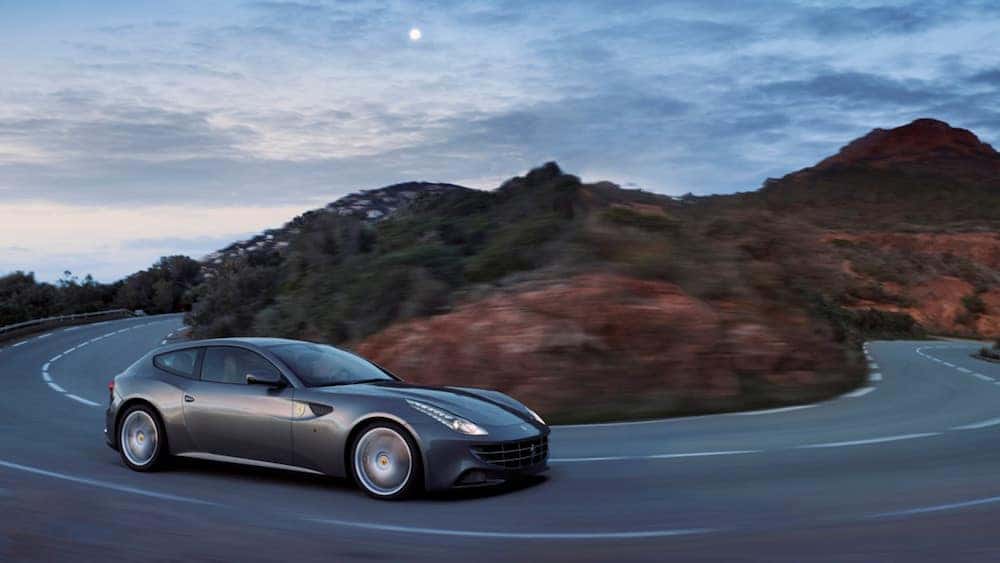 ---
Learn More With Continental AutoSports Ferrari
Now that you know the fuel type you should use in a Ferrari, perhaps it's time to buy a Prancing Horse of your own. If you already own one and it's in need of maintenance or repairs, you can schedule service at Continental AutoSports Ferrari. Whether you're in Indianapolis, Milwaukee, or elsewhere in the US, we're here to help with the full range of your Ferrari needs from our home in the Chicago area. Contact Continental AutoSports Ferrari today to get started!
---
More From Continental AutoSports Ferrari
The unveiling of Ferrari Purosangue brings plenty of reasons to celebrate. After all, it isn't every day that Maranello unveils an all-new vehicle with a naturally-aspirated 6.5-liter V12 engine. Explore the factors that set this model apart with our comprehensive guide to the Ferrari Purosangue specs—and then stop in to experience its unmistakable roar first-hand. Preview Interior Compare to Lamborghini Urus Ferrari Purosangue Engine Although Ferrari is in the process of electrifying its lineup, it doesn't have any plans to phase out internal combustion engines completely. The Purosangue's interior design may be pushing the Italian automaker in exciting new directions,…

Ferrari's race cars and production cars have always been in intimate dialogue with one another, and the latest effort from the Prancing Horse's Competizioni GT team is a case in point. The Ferrari 296 GT3 is an incredible development in the racing segment that has always been closest to the manufacturer's heart. This Ferrari race car's design picks up where the 296 GTB leaves off—but the GT3 achieves a lower center of gravity with a unique 120-degree V6 configuration, which houses the turbochargers within the mid-rear-mounted V. The aluminum frame and braking system are likewise all-new. Although the 296…

Relatively little is known about the vehicle that Ferrari will enter into next year's 24-hour endurance race at Le Mans, referred to as the Ferrari 499P, but its full debut is right around the corner. It's been 50 years since the Prancing Horse's last entry as a works team into the race's top category, so enthusiasts everywhere are understandably waiting at the edges of their seats for clear details. Here's what we know so far: What is a Hypercar? Ferrari Returns to Le Mans 499P: A Genuine Ferrari —Hypercar The "Le Mans Hypercar" (or LMH) category replaces the LMP1 class,…