What Color Is Your Dream Car?
Ferrari California T Colors
When you think of a Ferrari, what color comes to mind? Red, of course! Rosso Corsa is the iconic Ferrari color – always has been, always will be. Every Ferrari model looks gorgeous in racing red. But while Rosso Corsa is still the most popular color, more and more Ferrari owners have been starting to think outside the box. The California T is at the forefront of the trend. For your viewing pleasure and inspiration, here's a few less-traditional Ferrari California T colors to expand your palette.
Spring/Summer Colors for 2016
In Ferrari's new video, the California T shows off four paint colors that embody this season's hottest fashion trends: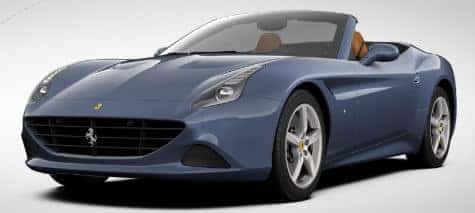 Blu Mirabeau
This subtle metallic shade looks gorgeous in the sunlight, and pairs wonderfully with a lighter leather interior.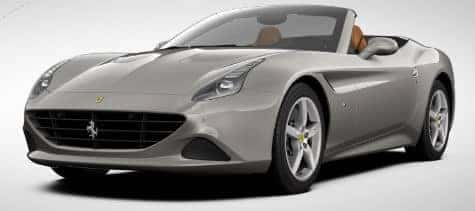 Grigio Ferro
This metallic gray is a little more understated, but it'll really make those yellow Ferrari badges pop.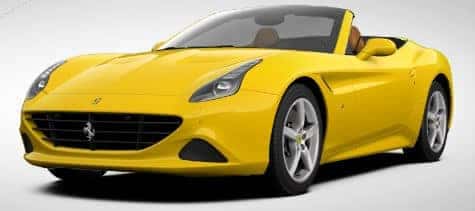 Giallo Modena
Almost as eye-catching as a red Ferrari, this bold, bright yellow is the second-most popular Ferrari color.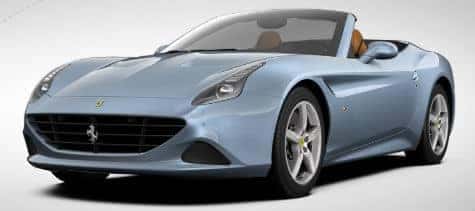 Azzurro California
And what could be a better match for the California T than the cloudless blue of a California sky?
A California T In Every Shade
Why stop there? What about a California T in…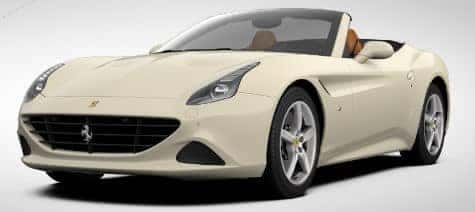 Avorio
A white convertible looks so classic and clean, and we think this warm ivory color makes a great contrast with the California T's black grille and trim.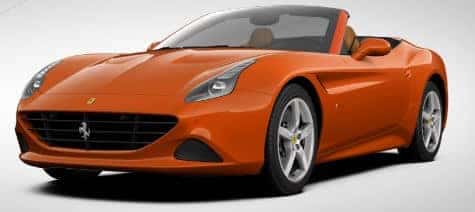 Rosso Dino
First popularized on the Ferrari Dino, this burnt-orange is one of the most underappreciated Ferrari colors. Add on dark matte wheels with a charcoal interior and you'll be making a one-of-a-kind statement.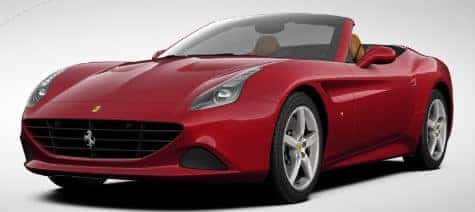 California Red
Yet another gorgeous Ferrari red.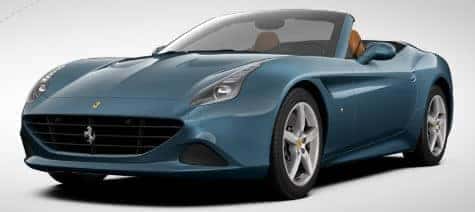 Blu Abu Dhabi
This unique, iridescent blue shade seems to shift with the lighting. Hit with direct sunlight, it's almost a green. It's well worth seeing in person.
Want your California T in a unique color you're not seeing here? No problem! We can help you personalize your Ferrari to match any color you can imagine. Contact us to learn more! Or…just get it in Rosso Corsa, because you know you want to.