Who is Mick Schumacher?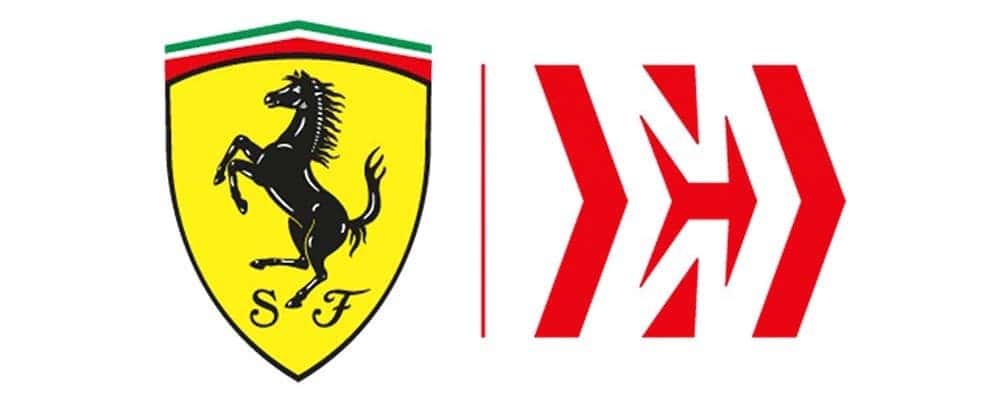 Mick Schumacher is a new member of the Ferrari Academy who has a rich history of racing success in his blood. The son of seven-time Formula 1 World Champion Michael Schumacher and the nephew of former F1 driver Ralf Schumacher, Mick Schumacher is an exciting 19-year-old driver with a great deal of potential.
What Michael Schumacher Accomplished
Mick Schumacher's father, Michael, is a legendary name in F1 racing circles, and regarded as one of the greatest — if not the greatest — Formula 1 drivers of all time. Five of his seven F1 World Championships were won consecutively with the Scuderia Ferrari team. Between the years of 2000 and 2004, Schumacher won more races and championships than any other driver, ushering in a golden era for Ferrari racing.
His influence extended beyond his racing skills. With Michael Schumacher, Ferrari had an invaluable resource for making their supercars the most intuitive and responsive the world has ever seen, with the legendary driver providing countless hours of feedback to help perfect the F430 Scuderia.
Why Mick Schumacher Signed With Ferrari
With Mick Schumacher, Ferrari has a young up-and-coming racing star with a legendary heritage. That isn't the only reason that expectations are high for this exciting driver. When he began his racing career, he raced under the name of "Mick Betsch" to stand outside of his father's shadow during his karting career.He embraced his name when he entered Formula 4 racing and quickly placed second in both the ADAC Formula 4 Championship and Italian Formula 4 Championship. In 2018, he won the FIA Formula 3 European Championship, and he's due to race in the 2019 FIA Formula 2 Championship.
It's only a matter of time until Mick Schumacher hits the F1 circuit under the Scuderia Ferrari name. In signing with Ferrari, he indicated the his family's history with the team played a role in his decision, saying, "It is more than obvious that Ferrari has a big place in my heart since I was born and also in the hearts of our family, so I am delighted on a personal level about this opportunity as well."
What is the Ferrari Academy?
The Ferrari Driver Academy is an effort by the Scuderia Ferrari racing team to cultivate young talent to compete under their banner. This is a long-term program that seeks to begin shaping young talent into elite drivers by not only honing their skills on the track, but by cultivating within them a worldview that's conducive to that success. Driving techniques, physical training, nutrition, and an understanding of the economy of the sport are all intense areas of focus within the Ferrari Academy, cultivating within its members a holistic understanding of the racing world and what it will take to win. In entering the Ferrari Academy, Mick Schumacher will be following in the footsteps of previous members who have become successful Formula One drivers such as Charles LeClerc and Sergio Pérez.
Learn More With Continental AutoSports Ferrari
All of us at Continental AutoSports Ferrari will be watching Mick Schumacher's promising young career with great interest. To discuss Ferrari racing events or explore purchasing a Ferrari near Chicago, contact Continental AutoSports Ferrari today.
More From Continental AutoSports Ferrari
Something can be considered good, great even, but at Ferrari, we don't strive to settle for great. We're always working to improve our vehicles and reach new peaks of never before seen technology and unmatched performance. And that's all come together in the very first road-legal XX car: the 2025 Ferrari SF90 XX Stradale. Which, luckily for Hinsdale drivers, is also available in the SF90 XX Spider version as well. Browsw New Ferrari Models Contact Us Not One But Two: SF90 XX Stradale and SF90 XX Spider There is not an inch of this vehicle, in either model, that doesn't…

After more than 50 years, Ferrari has returned to the 24 Hours of Le Mans, and what a way to make history on the event's 100th anniversary! Not only did Ferrari compete in this grueling and prestigious race, but the team came back victorious with a win led by Alessandro Pier Guidi and his teammates that shared the number 51 car: James Calado and Antonio Giovinazzi. This race is a symbol of endurance and persistence and the Ferrari Le Mans drivers showed up with all that and more in this exciting competition where drivers and vehicles alike, were tested for…

On the 7th of May 2023, down in Miami, the Grand Prix was held. Over the weekend, Ferrari's F1 drivers fought their hardest out on the track and put their blood, sweat, and tears into the race. Carlos Sainz walked away with fifth place while his fellow Ferrari driver, Charles Leclerc, ended up in seventh place. Unfortunately, the race didn't exactly end how either driver was hoping, but they resolve to continue working hard for the next races for a spot on the podium. Formula 1 and Ferrari More Ferrari News Timeline of the 2023 Miami Grand Prix At the…