Ferrari FF vs. Ferrari GTC4Lusso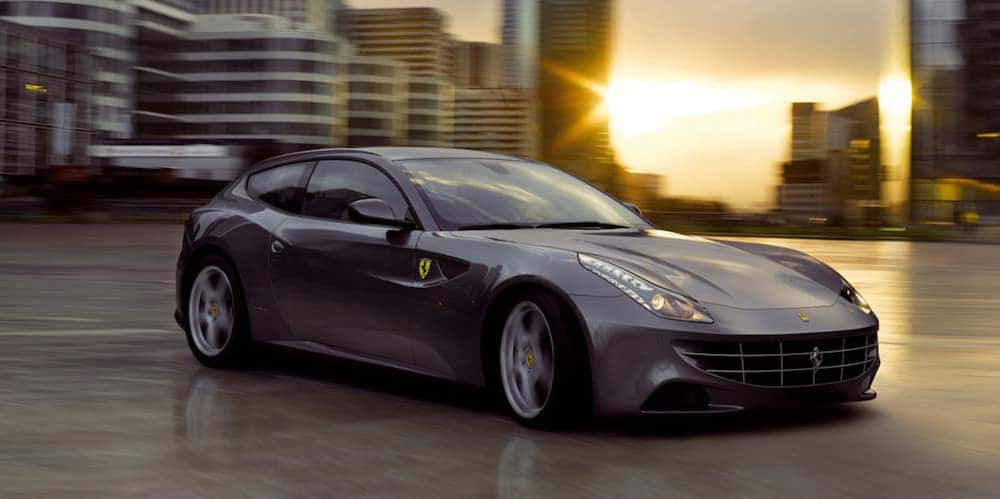 Ferrari FF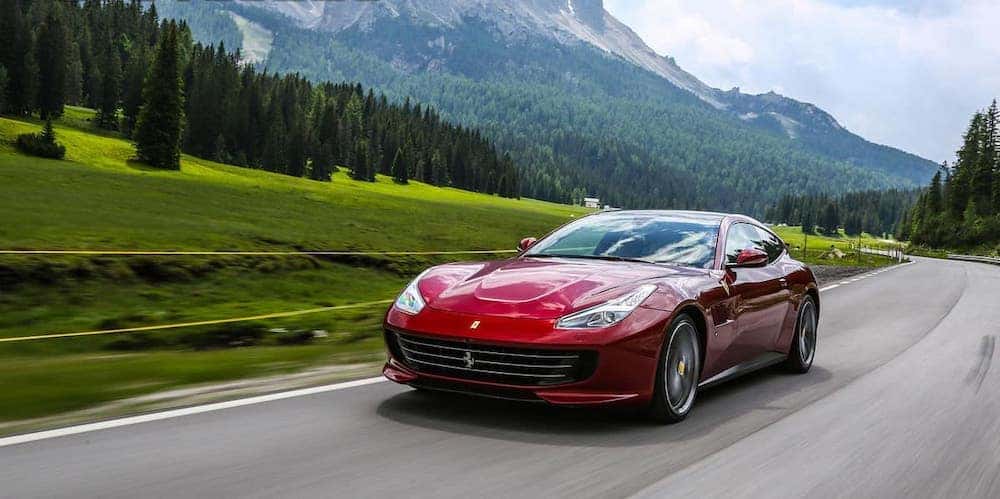 Ferrari GTC4Lusso
Naturally Aspirated 6.3L V12
Naturally Aspirated 6.3L V12
The Ferrari GTC4Lusso has replaced the FF in the Prancing Horse lineup. Both are shooting brake coupes, and both offer impressive versatility to with the world-class performance for which Ferrari cars are known. Both offer breathtaking performance, but the GTC4Lusso offers further refinement of a Prancing Horse that's built as much for the track as it is for a daily driver around Chicago.
---
Design
The immediate appearance of the Ferrari GTC4Lusso vs. FF is very similar at first glance — this update is evolutionary rather than revolutionary. The GTC4Lusso features a new grille, a new roof spoiler, and a new diffuser, resulting in a lower drag coefficient than the FF. The GTC4Lusso also boasts new headlights and taillights to help contribute to a distinctive look all its own.
Regardless of which you choose, the shooting brake body style is distinctive, and offers impressive versatility.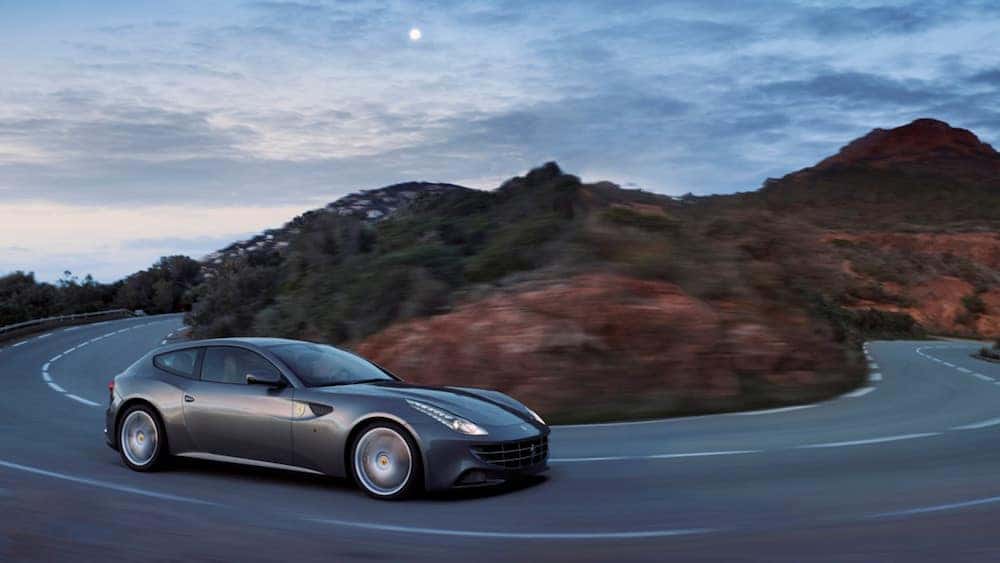 ---
Interior
The overall shape of the GTC3Lusso is very similar to that of the FF, but there are differences on the inside, mostly in terms of technology. There are now more instruments for the front passenger to look at, along with a significantly larger center console screen — the GTC4Lusso's is a 10.25-inch touchscreen, a significant upgrade over the FF's 6.5-inch touchscreen. Both cars are available with a rear infotainment system.
Both vehicles feature room for four occupants and offer 28 cubic feet of maximum cargo space with the rear seats folded down.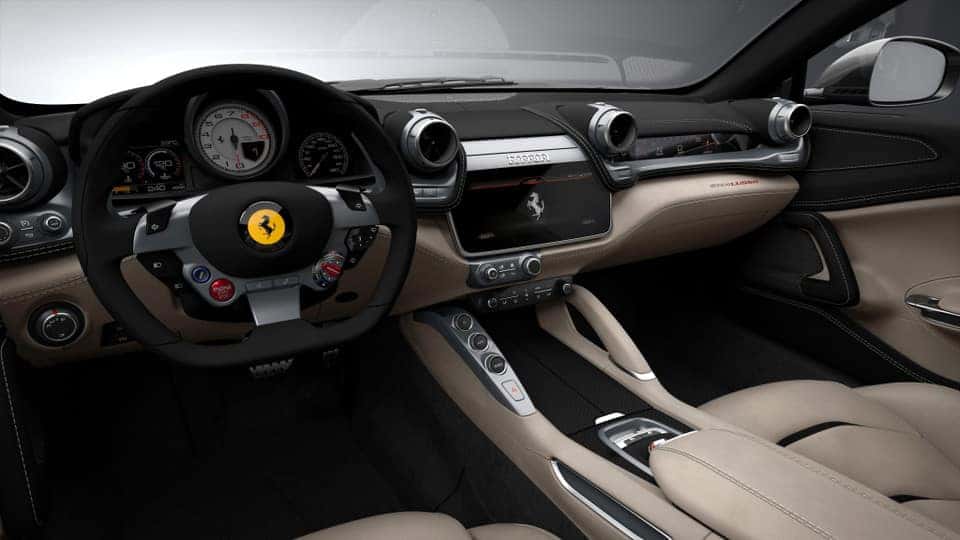 ---
Powertrain and Performance
Then considering the Ferrari FF vs. Lusso, the first thing you might notice is that both cars come equipped with a naturally aspirated 6.3L V12, but the GTC4Lusso offers a bit more power and slightly fast acceleration as a result. The GTC4Lusso serves up 680 hp and 514 lb-ft of torque (compared to the FF's 651 hp and 504 lb-ft of torque). The end result is that top speed remains constant at 208 mpg, though the GTC4Lusso is quicker off the line, shaving 0.3 seconds off of the FF's 0-62-mph time.
While both cars are equipped with an all-wheel-drive system, the GTC4Lusso features rear-wheel steering, a notable change from the FF. Additionally, the GTC4Lusso, despite its bump in output and performance, also offers slightly superior efficiency to the FF.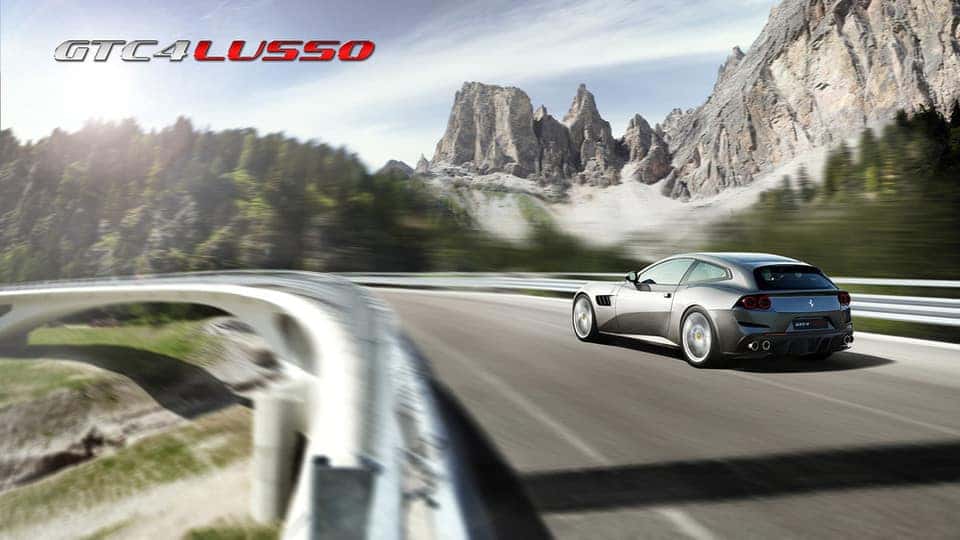 ---
Inquire about Buying a Ferrari FF or GTC4Lusso With Continental AutoSports Ferrari
Whether you're looking for the FF or the newer GTC4Lusso, you'll be getting a supercar with real versatility, a car that compromises on neither the road nor the track. Whether you're in Indianapolis, Milwaukee, or anywhere else in the United States, we can help you find the Prancing Horse of your dreams, whether you want to buy a GTC4Lusso or another model. Contact Continental AutoSports Ferrari to get started — we're based in the Chicago area, but we proudly serve enthusiasts throughout the United States!
---
More From Continental AutoSports Ferrari
When you're looking to buy a luxury vehicle for those Chicago cruises, you want it to look amazing inside and out, which is why color is important. On the outside, the exterior Ferrari Purosangue paint colors and body styling ensure that you'll start a conversation at every destination. The Ferrari Purosangue interior colors are a direct reflection of the modern design and structure of the Purosangue, which — fun fact — is actually modeled after the SF90! Not only do you get a comfortable SUV, but you also get the high-performance look to boot! In our guide below, you can…

Each year, the invite-only Ferrari Cavalcade sets out to awe spectators and reward passionate Ferrari owners and enthusiasts with an ultra-exclusive treat. This year was no exception, with over 80 stunning Ferrari models piloting across a 1,000 km route that navigated scenic deserts and coastlines in this grand affair. Essaouira, Morocco, played a prominent role, with the "City of Wind" serving as an ideal host for the artistry that is a Prancing Horse procession. Read on through our Ferrari research guide below to take a closer look at the exemplary 2023 Ferrari Cavalcade. Ferrari Roma Spider Unveiled More Ferrari Research…

For the first time in over 50 years, Ferrari has unveiled a soft-top, front-engine model. The design of this drop-top harkens back to the days of opulence and grandeur that marked Italian lifestyle in the 1950s and 1960s. While the new Ferrari Roma Spider embodies old-world charm and characteristics, this front-engined Prancing Horse is built with modern conveniences and capabilities to suit your most exciting Chicago drives. In our guide, we'll provide you with everything you need to know regarding the Ferrari Roma Spider release date, specs, features, and more. Roma Spider Unveiled at 2023 Morocco Cavalcade More Ferrari Research…