Ferrari Wins 24 Hours of Le Mans: A Call for Celebration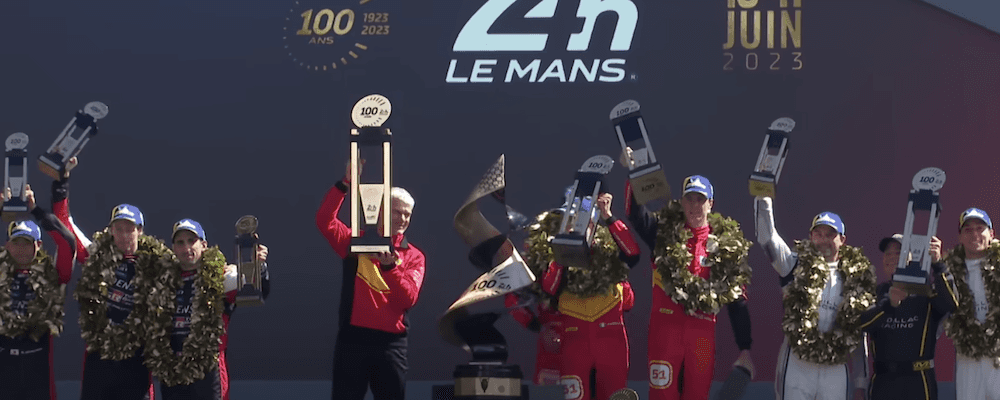 After more than 50 years, Ferrari has returned to the 24 Hours of Le Mans, and what a way to make history on the event's 100th anniversary! Not only did Ferrari compete in this grueling and prestigious race, but the team came back victorious with a win led by Alessandro Pier Guidi and his teammates that shared the number 51 car: James Calado and Antonio Giovinazzi.
This race is a symbol of endurance and persistence and the Ferrari Le Mans drivers showed up with all that and more in this exciting competition where drivers and vehicles alike, were tested for 24 hours straight. But that didn't stop the Ferrari team from putting in their absolute all no matter what the other drivers or the weather threw at them. Even the rain that had showered the track did nothing to deter the fight for the top spot.
24 Hours of Le Mans and Ferrari Coming Together
The 24 Hours of Le Mans is an annual race held in none other than the town of Le Mans and is considered one of the world's most distinguished and reputable races alongside the Monaco Grand Prix and Indianapolis 500. In this race, drivers are fighting against the clock to cover the most distance in order to earn that #1 title.
Back in 1965, Ferrari had been riding the high with six consecutive wins at the 24 Hours of Le Mans, but that year, the #1 podium win had been bittersweet as it had been the last. Until now. And not only had Ferrari measured up to and surpassed Toyota and their racing team – their long-time rivals – but Ferrari proved their prowess and skill despite the years away. Time didn't discourage this awe-inspiring team in the least. In fact, it only improved the Ferrari racing mastery and the Ferrari Le Mans hypercar: the 499P.
Learn More Ferrari News at Continental AutoSports Ferrari
When it comes to the world of Ferrari racing, there is a wealth of knowledge and history to explore. If you want to learn more about other Ferrari team races – like the 2023 Miami Grand Prix from the Ferrari F1 team – or the special people that make up the Ferrari F1 team, then be sure to check out our blog! All of our Milwaukee and Indianapolis are welcome to visit our Chicagoland Ferrari dealership to get a peek at our Ferrari supercars. Or contact us and we'll answer any questions you may have.
More From Continental AutoSports Ferrari
What is the Ferrari KC23? Well, it's nothing more than the newest installment to the highly spectacular Ferrari lineup. Any true Ferrari follower would instantly recognize the seamless blend of Ferrari's Vision Gran Turismo concept and its Le Mans winning 499P that come together to make this vehicle. If you're a lover of all things bespoke, this may just be the car for you and your Hinsdale and Milwaukee drives! Browse More Ferrari InformationContact Us Ferrari KC23: Notable Features and Highlights While there's not much that we can tell you about the Ferrari KC23 engine specs and…

Only one thing is more thrilling than joining a race and experiencing the excitement of competing out on the track, winning. Second is great, but a manufacturer like Ferrari isn't satisfied until they're on the top step of the podium. Curious to know more about what happened at the race? Take a look below and we'll fill you in on all the hot details. New Ferrari ModelsContact Us Scuderia Ferrari For the Win Even though it's not number one, the Ferrari drivers should be filled with nothing but pride for their thrilling performance at the 6 Hours of…

Something can be considered good, great even, but at Ferrari, we don't strive to settle for great. We're always working to improve our vehicles and reach new peaks of never before seen technology and unmatched performance. And that's all come together in the very first road-legal XX car: the 2025 Ferrari SF90 XX Stradale. Which, luckily for Hinsdale drivers, is also available in the SF90 XX Spider version as well. Browsw New Ferrari Models Contact Us Not One But Two: SF90 XX Stradale and SF90 XX Spider There is not an inch of this vehicle, in either model, that doesn't…