2019 Formula 1 Schedule
Every Formula 1 seasons is made of up of a series of Grand Prix races throughout the world, both on public roads and tracks built specifically for Formula 1 events. 2019's F1 calendar will also feature the 1,000th Grand Prix, which will be held at China's Shanghai International Circuit. The 2019 Formula 1 schedule is as follows:
Ferrari's Formula 1 racing team is named Scuderia Ferrari, and it's headlined by Sebastian Vettel and Charles Leclerc (who replaces Kimi Räikkönnen for 2019).
Sebastian Vettel has earned 52 first-place finishes among four World Championships and 220 Grands Prix entered. He holds numerous Formula 1 records, and has been one of the most dominant drivers in F1 racing since his mid-20s.
Charles Leclerc is young up-and-coming driver with huge expectations. Boasting GP3 and F2 titles in successive years, Leclerc has earned a place alongside the legendary Vettel — a fact all the more surprising considering Ferrari's typically cautious approach to signing relatively raw talent.
With Sebastian Vettel's experience alongside Charles Leclerc's tremendous potential, Scuderia is poised to be one of the most exciting Formula 1 teams in 2019!
Ferrari Formula 1 Club
Ferrari's F1 Club is a dream for true motorsport enthusiasts from Indianapolis to Milwaukee and beyond! Participants celebrate in style and enjoy a prime viewing location on the track, in addition an incredible hospitality experience that includes a gourmet lunch accompanied by fine wines, champagne, and an open bar to be enjoyed at your leisure. Ferrari Formula 1 Club passes allow participants to experience a Ferrari pit tour in addition to seeing live interviews with F1 teams and drivers.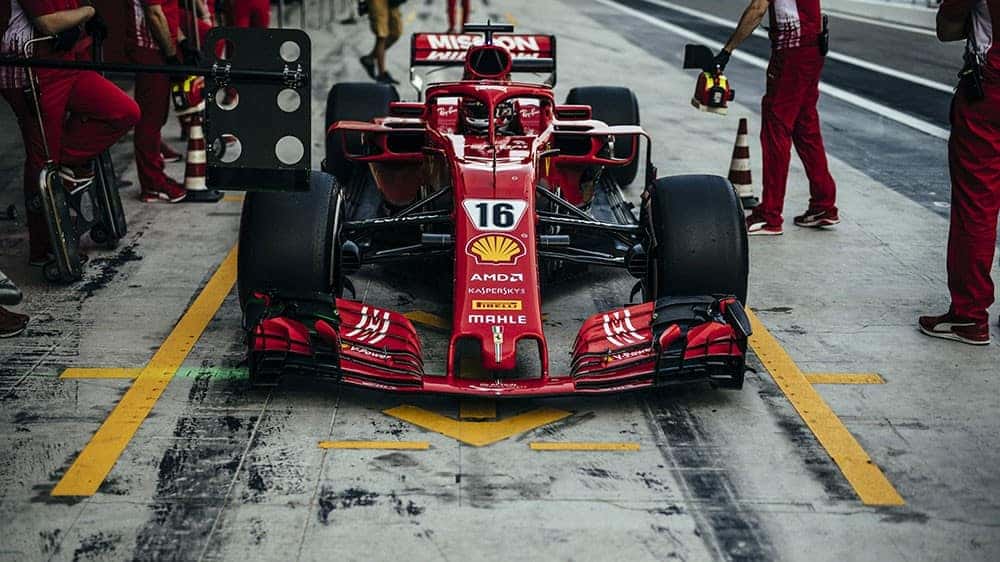 Learn More About Formula 1 Racing With Continental AutoSports Ferrari
Ferrari and Formula 1 have been together since the beginning, and it's a pairing that will extend far into the future. To learn more about the thrills and the incredible speed of Ferrari's F1 cars and drivers, contact Continental AutoSports Ferrari near Chicago today. Looking for the latest Ferrari Formula One news? Check out the 2022 F1-75 race car today!